The TREMEC Stick Shift Shootout is back for another season of shift-your-own-gears excitement! TREMEC and the NMRA want 2022 to be the best season yet for True Street racers and stick shift enthusiasts. 
"Following the success of the 2021 NMRA season and the TREMEC Stick Shift Shootout series, we can't wait to see the action and entertainment the Stick Shift Shootout gives us this year," said Steve Wolcott, NMRA President and CEO. "Fueled by the popularity of the True Street class, we always have a diverse group of stick-shift competitors. At all three events in 2021 – Bradenton, Norwalk and Bowling Green –there were racing twists and surprises that showed us how great this class is, and how the overall fastest car is never assured a victory. All competitors have a legit chance to win, regardless of their average e.t."
The NMRA True Street racing class and is open to any street-legal Ford-bodied and Ford-powered car or truck. True Street has seven e.t. categories; the winner of each is the racer with the lowest average e.t. based on three quarter-mile runs.
After tech inspection, there's a 30-mile street cruise to verify road worthiness. Vehicles that are not able to complete the cruise are disqualified. Upon returning to the host track, True Street entrants line up in the staging lanes for a cool-down period, during which owners cannot open the hood or do any tuning other than tire pressure adjustments and turning on nitrous systems.
The competitors then do back-to-back passes. If a racer can't complete all three runs, they're disqualified. You can find True Street rules on the NMRA website.
Once all the averages announced, the eight fastest H-pattern manual transmission cars are selected for the TREMEC Stick Shift Shootout, with the next two fastest selected as alternates.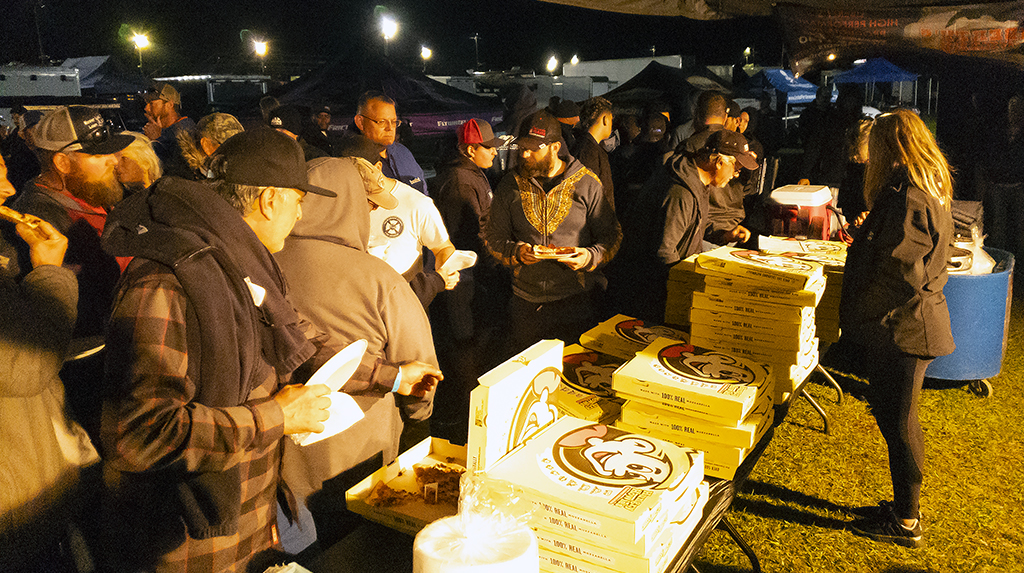 The TREMEC Stick Shift Shootout is held on Sunday during class eliminations. Competitors go head-to-head to determine the winner, who receives a McLeod Racing RXT twin-disc clutch with flywheel package. The runner-up gets a $500 McLeod Racing gift certificate. All eight participants take home specially made TREMEC jackets.
Event Details:
Bradenton, FL
March 3-6
NMRA Ford Performance Nationals
Norwalk, OH
June 9-12
Bowling Green, KY
September 29 – October 2