Nick Filippides and his company American Racing Headers are no strangers to building vehicles that redefine what it means to think outside the box. They built a Hellcat-powered Toyota Prius with a TREMEC Magnum 6-speed transmission that stunned people at the 2017 SEMA Show. Their follow-up to that build – a 1964 Rambler American – is built to turn heads and blow the doors of the competition on the drag strip.
"We'd been working on direct-fit header designs for various AMC/Rambler applications," explained American Racing CEO and co-owner Nick Filippides. "During the process, we had a 1967 Rambler American in the shop that we were using as a prototype fitment vehicle. I fell in the love with the American. Just something about the design and looks of the car really sang a siren song that I couldn't resist. I decided I wanted to build my own on the spot."
As luck would have it, a friend of Nick's called him shortly afterward about a stalled project car he'd found: a 1964 Rambler American. Nick liked the rounder body design of this earlier American more than the 1967s squarish design, and so a deal was struck on the spot and Nick then had a Rambler to build. The car was all there, ran and was driveable. But Nick couldn't build just an "ordinary" Rambler American.
To take on the project, Nick contacted Eddie Gunder from Eddie's Muscle Car Garage in Holbrook, New York. "Eddie was behind multiple muscle car projects that found their way into our shop for custom headers and exhaust. The quality and workmanship were nothing short of stellar. It made using his services for a ground up rotisserie build easy, and clearly, Eddie and his team didn't disappoint," Nick said.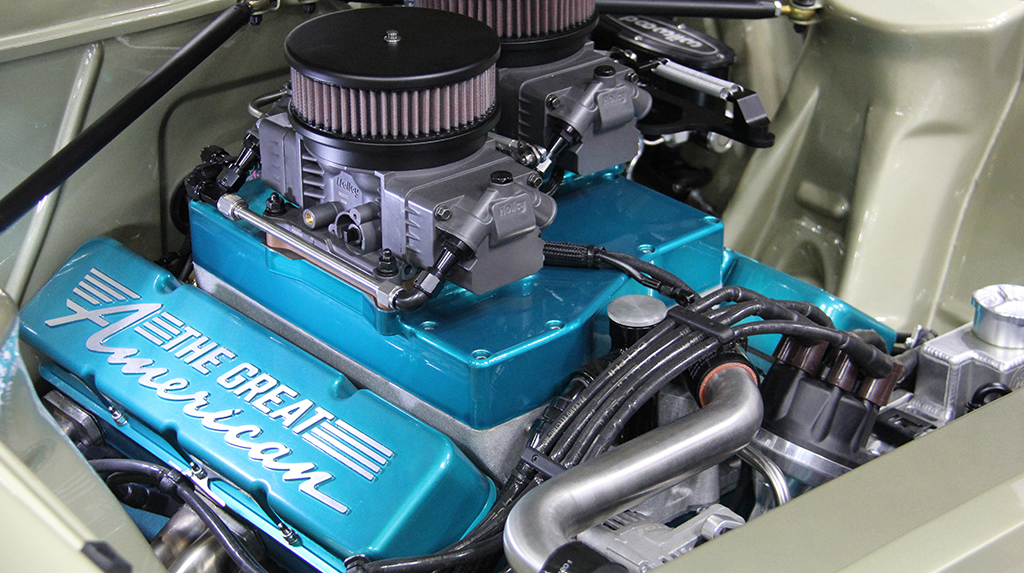 There was no temptation to go the obvious route of a GM LS-series or conventional small-block Chevy V8 conversion. Nick wanted to keep the car a pure AMC machine. The build started with an AMC 401 V8, punched out to 455 using a King Motorsports stroker crank, Carrillo rods and Mahle pistons. The valvetrain uses a Cam Motion solid roller that actuates Jesel shaft-mount rockers on Edelbrock heads, fully ported to match up to an Edelbrock cross-ram intake modified with hidden injectors inside the plenum for the EFI.
Induction is via a pair of Holley Terminator throttle bodies and a Terminator EFI system. Marty Zimmerman did extensive intake manifold work and modifications. The overall engine work and assembly was completed by Doug Triplett at Race Engines Plus in Concord, North Carolina. With a net compression ratio of 10.9:1, the engine makes 546 horsepower and 525 lb-ft of torque on the chassis dyno.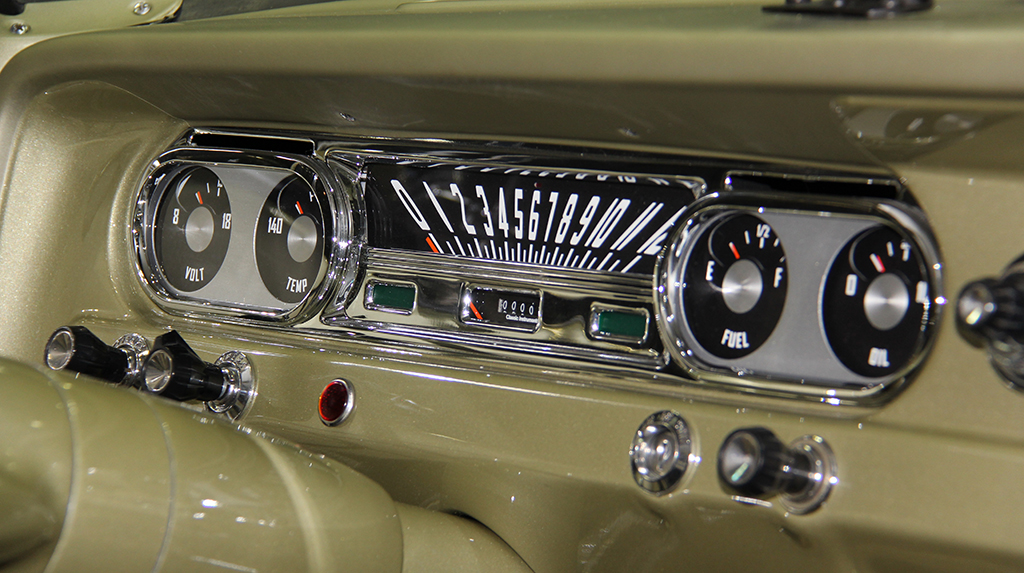 Bolted to the engine is a TREMEC Magnum 6-speed transmission using a McLeod RST clutch. The choice was a no-brainer, as Nick explained. "After the success we had with the Magnum 6-speed in the Hemi Prius, there was no question about installing a Magnum in the American. When you have a stick in a car, the fun factor goes WAY up. With the high-revving nature of the motor and the 28-inch-tall tires in back, the Magnum's 1-4 gear ratios and 5-6 overdrive ratios gave the American full street/strip capability without sacrificing the sheer joy of highway cruising." Putting power to the pavement is a built AMC M20 axle with 3-inch axle tubes to fit Mark Williams axleshafts plugged into a Eaton Detroit Truetrac differential with 4.10 gears. The rear suspension uses split-monoleaf springs with Calvert Racing CalTrac bars and Viking shocks. The Control Freaks full front suspension system has a rack-and-pinion steering conversion and Viking coilovers. Wilwood disc brakes are at all four corners. Tom Goldman Race Cars of Allentown, Pennsylvania, did the rear chassis work and built a crossmember for the transmission.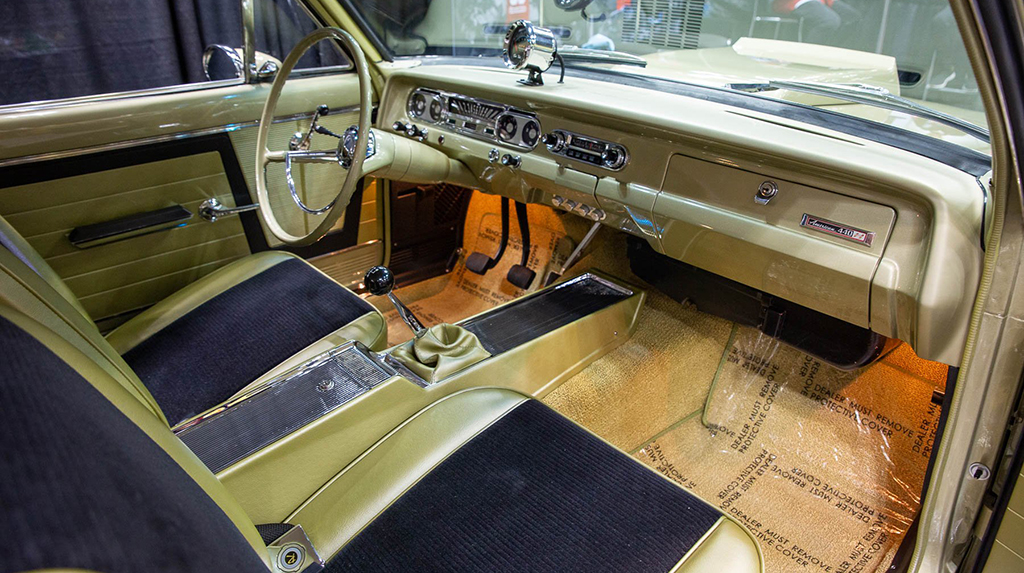 The American still has its factory bucket seats and center console, redone by Miller Place Auto Upholstery in Long Island, New York. Staying true to AMC meant sourcing factory NOS parts, which came from Blaser Auto in Moline, Illinois. Keeping tabs on what's happening under the hood is a Classic Instruments custom full gauge setup made to look like factory Rambler gauges. John Delarenzo used an American Autowire harness as the foundation for the wiring.
The American Racing Headers 1964 Rambler American, now affectionately know as the Great American, will be part of the TREMEC display at the 2022 Detroit Autorama, as well as the Goodguys 24th Summit Racing Nationals presented by PPG, where it will also compete for the Goodguys Street Machine of the Year award. As a decades-long drag racer, Nick's ultimate goal is to power shift the Great American into the high 9s while looking like a million bucks!