The next stop on the NMRA racing series is at the Summit Motorsports Park in Norwalk, Ohio, June 9-12 with the fastest Fords and Ford-powered vehicles from across the country. Part of the event will be round two of the TREMEC Stick Shift Shootout series. And, for the first time ever, the TREMEC GT500Shootout that promises to be a titanic clash of Shelby power not seen since the days of Cobras duking it out on road courses in the 1960s.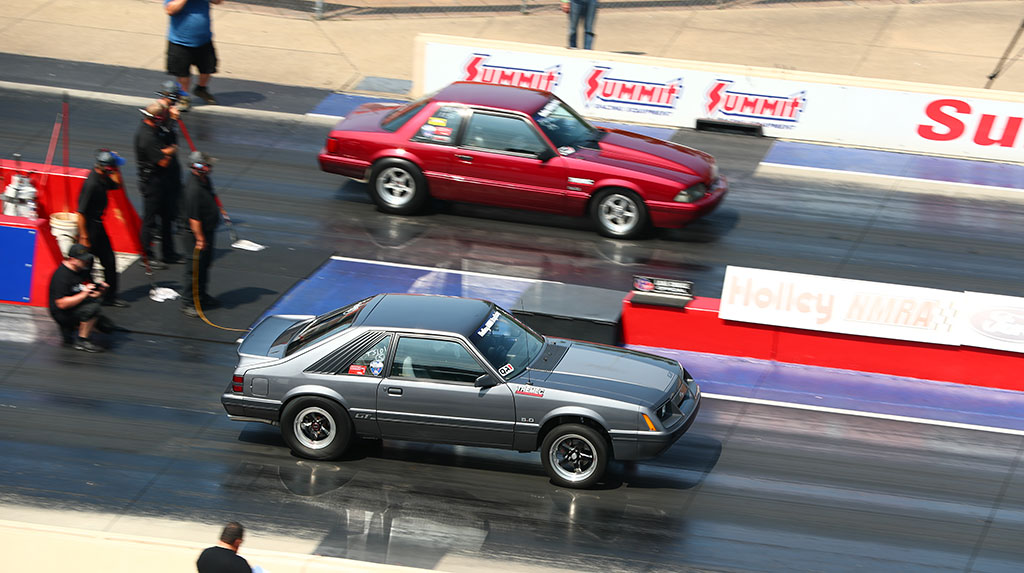 The TREMEC Stick Shift Shootout takes the eight fastest (plus two alternates) H-pattern shifted manual transmission cars from the NMRA True Street class. True Street is a true street car class open to anyone with a Ford-powered, Ford-based vehicle (car or truck) that is street legal. Participants are subjected to a 30-mile road cruise to verify street worthiness, then lined up in the staging lanes for a 30-minute cool-down before making three consecutive quarter-mile passes for an elapsed time (E/T) average. Winners are chosen based on E/T average for 9- through 15-second classes, plus an overall fastest winner. You can find the complete rules and details on the NMRA website.
After True Street competition is completed, a racer appreciation party will be held at the TREMEC display. The eight fastest stick cars from the overall field are then chosen based on E/T average. On Sunday the eight chosen racers face off in eliminations to determine the winner. Taking the TREMEC Stick Shift Shootout title will earn the victor a McLeod Racing RXT twin-disc clutch with flywheel package, while the runner-up receives a $500 McLeod Racing gift certificate. All eight participants will receive specially made TREMEC event jackets and plaques.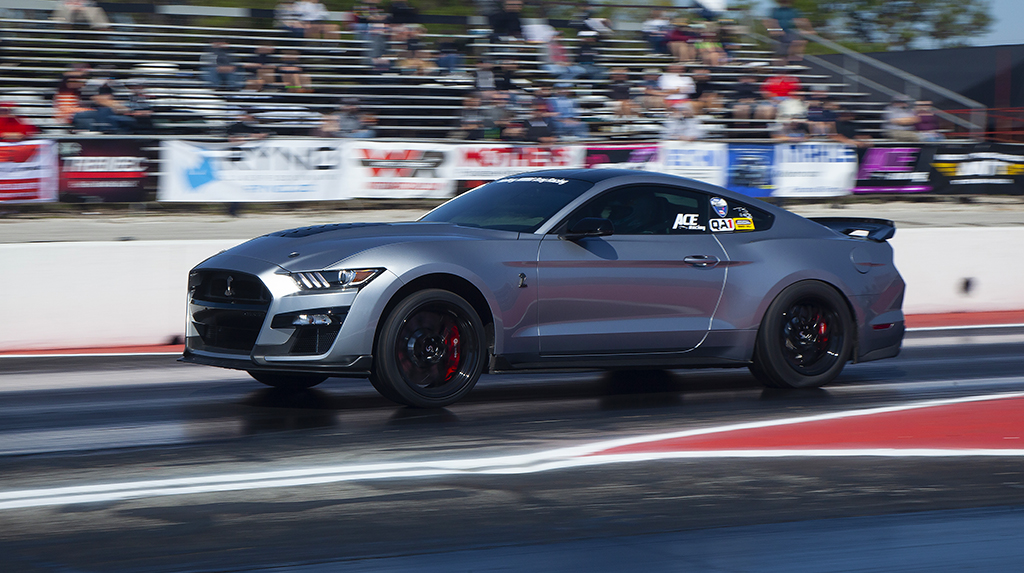 In addition to the TREMEC Stick Shift Shootout, this event will also feature a special TREMEC GT500Shootout exclusively open to 2020-2023 Ford Mustang Shelby® GT500® vehicles equipped with the TREMEC TR-9070 DCT (dual clutch transmission) transmission. Unlike the regular Stick Shift Shootout, the TREMEC GT500Shootout will operate as its own class for the event. Any qualifying racer can compete in any other class. For the full rules see the NMRA website. The major qualifying condition is that all cars be equipped with the TREMEC TR-9070 DCT which was original equipment in all 2020-2023 Ford Mustang Shelby® GT500® vehicles. Class format will be 1/4 mile passes on a .400 Pro Tree, heads-up with courtesy stage recommended and NHRA sportsman ladder.
Prizes for the TREMEC GT500Shootout:
Winner: $750 + Product Certificates – $1,000 Ford Performance / $500 Holley / Drive Tires (2) Mickey Thompson / $300 HP Tuners / $200 TREMEC / $100 Simpson + NMRA Victor Award
Runner Ups: $500 + $100 TREMEC Certificate + Plaque
Semi-Finalist: $250
Qualifers: $100
"Since the current generation of the Ford Mustang Shelby® GT500®came out, we've recognized the high level of excitement from talking to shops who's customers are racing and modifying these vehicles," says NMRA's Steve Wolcott. "It's great seeing this group of Mustang owners coming out and enjoying the high-performance capabilities of Ford's flagship Mustang. Working with TREMEC and looking at the participant numbers, everything was right to add this new class to our Ohio event line-up. It'll be great watching all the DCT-equipped Mustang Shelby® GT500®vehicles fighting it out for cash, big prizes, and national bragging rights."
You can find full event info at https://www.nmradigital.com/norwalk-oh/c173