The Chevrolet Vega has a very colorful history. It was designed to replace the Corvair as the brand's economy car. During its seven years of production, two million Vegas were built. Drag racers liked the Vega because it was lightweight and a small-block V8 fit easily, giving it a great power-to-weight ratio.
Today, the Vega is finding new appreciation from enthusiasts. They have discovered that modern technology and aftermarket parts can turn the Vega into an impressive pro touring vessel.
The epitome of this modern trend is David Carroll's TREMEC-equipped, track- and street-driven 1973 Vega. It features a new GM LTG 2.0L turbo four-cylinder crate engine mated to a TREMEC TR-3160 6-speed.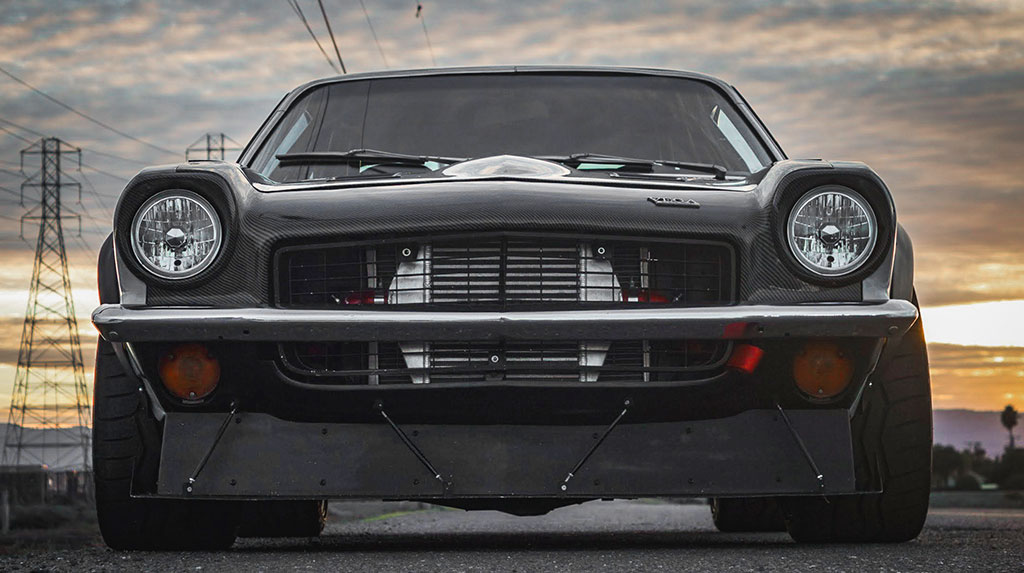 Why did you choose a TREMEC transmission?
Is there anything better? It came with the Chevrolet Performance crate-engine. This was the right transmission for the package, hands down.
What do you like most about your TREMEC transmission?
Having six gears. I can race it in Second and Third on the autocross track, and race in Fourth and Fifth on road tracks, while still being able to daily-drive it around town or down the freeway comfortably with no issues.
What does the TREMEC transmission allow you to do that you couldn't before?
The Vega didn't run when I bought it, so I can't really answer that question. But the TR-3160 does allow me to smoothly shift, even at high rpm. And it provides the right gearing at the right time, no matter what kind of track I'm on or if I'm driving it on the street.
What other mods have you made to the Vega?
Where do I begin? The front suspension uses Overkill Racing and Chassis custom tubular control arms that were modified further. The char has Ridetech triple-adjustable coilovers with remote reservoirs, Church Boys Racing billet spindles that use Corvette C5 hubs and a Church Boys first-gen Nova manual rack with electric assist and custom steering arms from Marcus Fry Racing. The rear suspension is a torque-arm setup modified for adjustability with custom panhard bar and mounts from Marcus Fry Racing. The brakes are Wilwood six-piston Superlite calipers up front with four-piston calipers in the rear and 13-inch Corvette C5 rotors at all four corners.
Tell us about the engine that your TREMEC TR-3160 is bolted to.
The LTG 2.0L turbo 4-cylinder is a crate engine from Chevrolet Performance. This is the same engine available in the newer Camaro and Cadillac ATS. It makes 275 horsepower and 295 lb-ft of torque in stock form.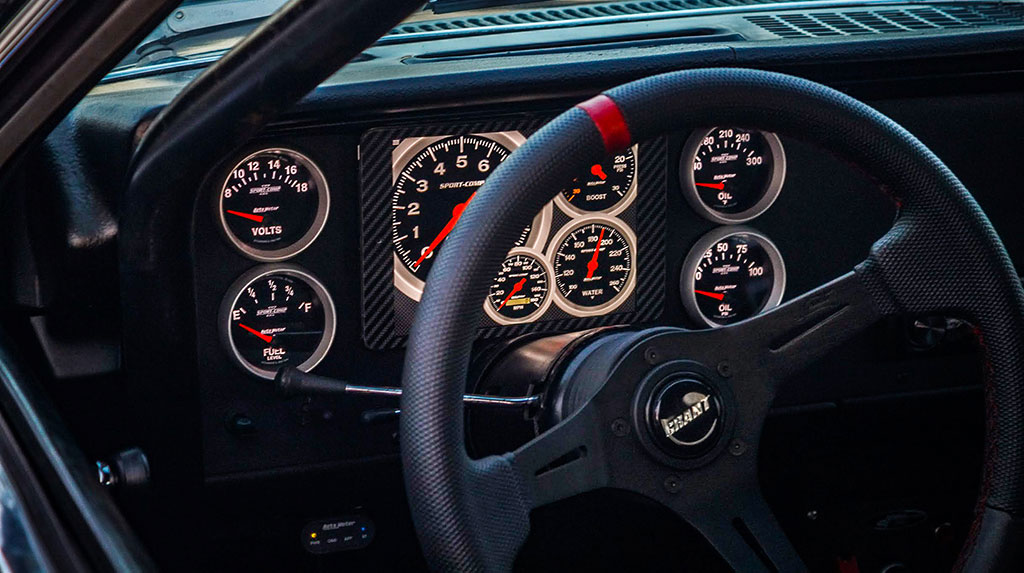 Tell us the story of this Vega…single-owner, basket case, etc.
I purchased this Vega sight unseen out of Laramie, Wyoming. It had a few owners before I got it, but the body was in great shape, except for minor hail damage on the roof that wasn't exactly disclosed prior to purchasing. We have done everything we could to make this the fastest autocross and track Vega out there.
Is this your first TREMEC-equipped vehicle?
I have built several cars over the last 15 years with TREMEC transmissions. My first was a 1991 Mazda Miata that I ended up doing an LS1/T-56 swap in. That was a super fun car. I also built a 1975 Datsun 280Z with an LS3 (416 stroker) and a TREMEC T-56 6-speed (original F-body version). There was also 1999 Mazda Miata with an LS1/T-56 combo.
What kinds of driving do you enjoy, such as autocrossing, cross-country drives, drag racing, track days, etc.?
Everything you can think of. Daily driving, autocrossing a ton, road racing and a lot of back and forth to races. The gearing and versatility of the TREMEC TR-3160 make it easy to do all of these different kinds of driving with no problems.
What advice would you give someone considering a TREMEC transmission?
Spend the money to get the right transmission the first time. TREMEC manufactures some of the best manual transmissions on the market.