These are strange and bold times. Crate engines with 750-or-more horsepower are available for anyone to buy. Gas prices have stabilized to a tolerable level. Nearly any car can have a modern manual transmission. And people are actually building Laguna body-style Chevrolets into cool cars. Chevrolet Performance debuted a 1973 Malibu at the 2018 SEMA Show showcasing its new LT5 crate engine and providing an example of just how cool this body style can be.
Yes, you read that right, the word "cool" in the same sentence as "Laguna body-style Chevrolets."
The Laguna body style Malibu/Chevelle debuted in 1973. It was a drastic change from the popular 1968-1972 Chevelle, including improved suspension and handling by way of the same front suspension as the 1970-1981 Camaro and Firebird. Many consider 1973 to be the best year for the Laguna, as you could still get the SS option and a decently rated 454 under the hood. In 1974, catalytic converters were installed on all models and there were major power reductions. By the centennial, horsepower was abysmal, big bumpers added heft and excitement fled. Dark days indeed.
Over the years, the Malibu was treated worse than redheaded stepchildren. And outside of a small but loyal band of followers, the Laguna was considered an overweight tub.
Yet in 2018, the Laguna found new admirers, thanks to a plethora of aftermarket goodies and modern horsepower that have turned this frog into a prince.
"GM Design is always looking to work on something new; something that hasn't yet become trendy," said Rich Downing, Program Manager, Specialty Show Vehicles. "Working on one of the forgotten Classics of the 70's gave us that opportunity and, potentially, we are starting a new trend."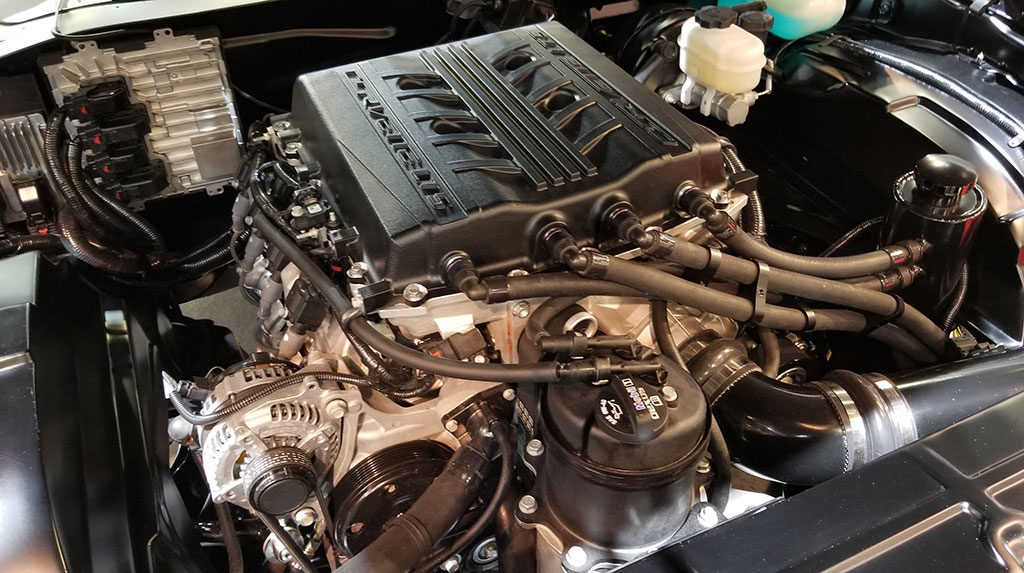 With 755 horsepower, Chevrolet Performance's supercharged 6.2-liter LT5 crate engine can make anything go fast. But with 715 lb.-ft. of torque, not just any manual transmission can go behind it. That meant only one name would do for the Chevrolet Performance 1973 Malibu show car: TREMEC.
The TREMEC Magnum 6-speed is the perfect fit behind any modern engine: Gear ratio options optimized for a variety of applications. Capability to handle high torque and horsepower. Silky smooth and easy shifting. Multiple shifter mounting locations for easy installation no matter what seating configuration or interior layout. The TREMEC Magnum 6-speed offers it all. It is the perfect manual transmission for the Chevrolet Performance 1973 Malibu, since it won't just be going on and off a trailer at shows. You'll see it driven in diverse ways as it should be, including on the Hot Rod Power Tour.
And you can even buy the TREMEC Magnum 6-speed with select crate engine packages directly from Chevrolet Performance.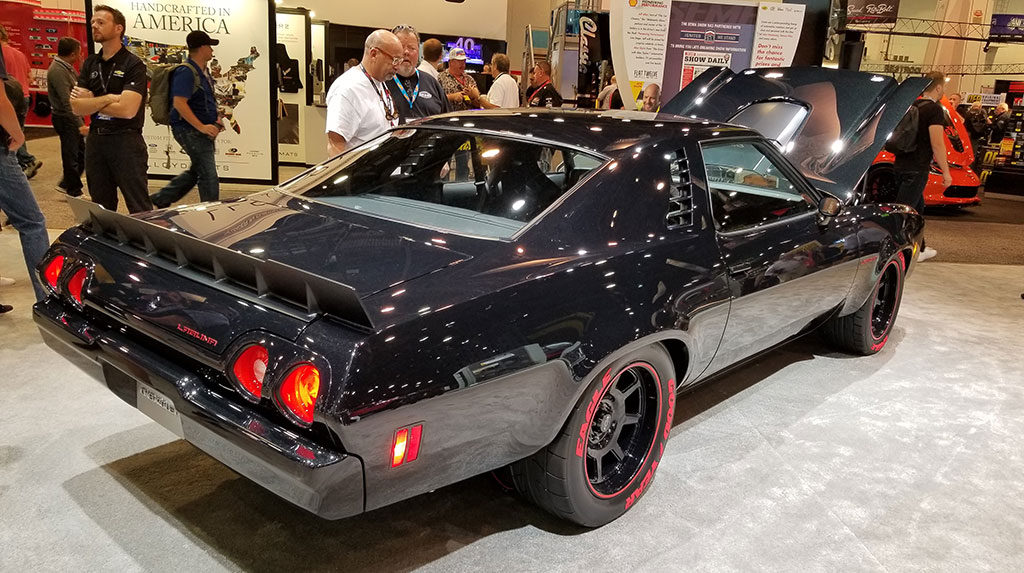 Besides the LT5/TREMEC Magnum 6-speed combo, the Chevrolet Performance 1973 Malibu features an upgraded suspension for even better handling. Special front and rear spoilers were designed to pay homage to the Laguna's history of dominating the NASCAR circuit in the 1970s (and to match the car's new performance). The hood was specially modified with a carbon-fiber insert similar to the C7 ZR1 hood, and custom 18×10 aluminum wheels have 295/45ZR18 front and 305/45ZR18 rear raised red letter tires. Inside are Recaro performance seats, a Corvette Heritage steering wheel and custom black-face analog gauges. The Chevy Performance Malibu was also converted to electric power steering, just like what the C7 Corvette and 6th Generation Camaro use.