The National Mustang Racing Association (NMRA) and National Muscle Car Association (NMCA) are two of the best-known drag racing series in the U.S. Born from the 1990s boom in Mustang performance, the NMRA was created to meet the rapidly growing need for a drag racing series exclusively dedicated to late-model Mustangs and other Ford-family makes. As the NMRA's popularity and success surged, ProMedia took over the existing NMCA racing series in 2005 to become an NMRA sister series running similar format as the NMRA but open to muscle cars from all brands.
TREMEC has been a sponsor and supporter of the NMRA and NMCA since their inception. Both racing series featured cars with TREMEC 5-speed transmissions, and later the TREMEC 6-speeds, making it natural for TREMEC to support the series. Since 2013, the relationship has expanded to include the creation of the TREMEC Stick Shift Shootout competition inside the popular True Street class.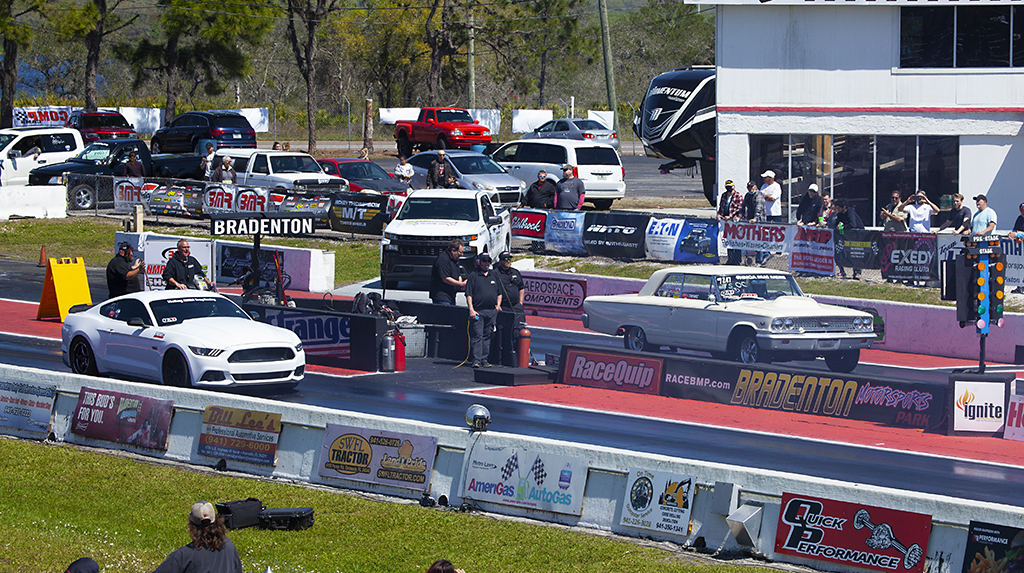 We had an opportunity to speak with Steve Wolcott, the co-founder and CEO of the NMRA and NMCA, following the final TREMEC Stick Shift Shootout of 2021 at the Whipple Superchargers NMRA All-Ford World Finals presented by Competition Clutch & Holley Intergalactic Ford Festival held at Beech Bend Raceway in Bowling Green, Kentucky.
You've been organizing and managing racing events for almost 25 years. What have been the biggest changes since the NMRA/NMCA's inception?
Besides performance levels increasing exponentially, it's been watching what the Renegade and higher levels of True Street have done. Back in the day, we could never have imagined the kinds of numbers these cars are running today. What was fast in 1999 in Super Street Outlaw, we've got True Street cars running faster than that now. It's also cool to see all the different generations of Mustangs running against one another now. When the NMRA first started, it was mostly Fox-body (1979-1993) Mustangs with a splash of the then-new next-generation SN-95 Mustangs. Today, we have five generations of Mustangs competing against one another, with pushrod engines competing against the modular SOHC and DOHC engines.
What have been some of the unique challenges with holding events during a pandemic?
One of the biggest and most difficult hurdles we faced during these pandemic years has been the reschedules because of the various COVID-related shutdowns. Trying to figure out when we could reschedule events that had been postponed took a lot of thought and planning, with considerations for current COVID restrictions the various tracks were under, along with expected weather conditions that could negatively impact and event. Thanks to our fanbase, attendance and participation were great, despite the change of dates. And, at all times, we also needed to make sure we were operating within the safety parameters of our customers and host tracks, along with local and state mandates.
With the closure of Atlanta Dragway, will Georgia see another NMRA/NMCA event in the near future?
Unfortunately, there is currently no track in Georgia that we feel could hold the event to our level of standards for fans and racers. For 2022, the decision was made to move the NMRA/NMCA dual event to Rockingham Dragway in Rockingham, North Carolina. This venue works best for us at that time of the year for weather and not having to compete with other racing events. Rockingham Dragway is a great facility with fantastic access for racers and fans in a large geographical area, while its owner and operator, Steve Yearwood, is one of the best in the business, with decades of experience hosting major racing events.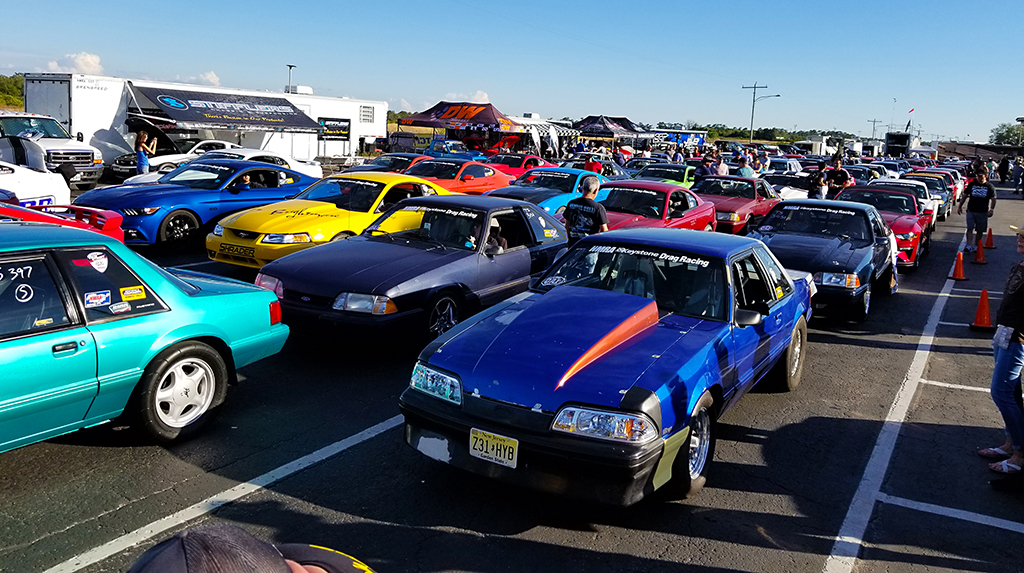 What has the TREMEC Stick Shift Shootout added to True Street in terms of interest and participation?
For stick-shift competitors, it adds an extra element of competition and excitement to the class. For the fan experience, it adds extra interest for anyone who owns a manual transmission Mustang or other late-model Ford. An impressive spread of participants and winners was at all 2021 TREMEC Stick Shift Shootouts, with plenty of surprises with who made the group of eight competitors and the cars that eventually won. It gives True Street stick racers a chance at extra recognition on Sundays, and the chance to race and win more. We were really excited that a third Shootout was added for 2021, and the response was huge and successful from both fans and racers. TREMEC's Mike Kidd really loves the stick-shift racers, fully embracing them and becoming a happily accepted part of the racer family.
Do you think the Stick Shift Shootout will continue to grow in participation?
Absolutely, there will be three shootouts again in 2022, with plans for them to be even bigger and better than in 2021. With the start of the new all-female True Street class, it can only add to participation in the Stick Shift Shootout for 2022 and beyond. I can't wait for the first shootout of 2022 at the Spring Break Shootout in Bradenton, Florida.
At the recent NMRA World Finals, you had to implement a much-accelerated schedule to complete the event on Saturday under threat of all-day rain on Sunday. How did you and the NMRA team pull off this feat with relatively few issues?
Mother Nature was a cruel mistress in 2021. Eight out of 10 events had rain on Saturday. This has never happened before to the NMRA/NMCA. Even with challenging forecasts, racers still show up because they know we'll do everything possible to complete an event and not make them drive all that way for nothing. Racers expect us to hold a fair and equitable event and have things go smoothly. We are always conscious of this and watch the weather forecasts and other factors that could have a negative impact on our events closely.
Because the forecast for Sunday at the World Finals called for certain rain, we knew we needed to hit things hard and heavy on Friday so that we could run every minute possible on Saturday to complete the event. We're committed to our racers to complete True Street and the other classes. The philosophy is, every minute counts and no wasted minute can be ever be reclaimed. We can't miss one lane call or other small details that cost us valuable minutes to use for completing a race. Like a team trying to win a Super Bowl, we work so that every minute of time can be maximized to our benefit.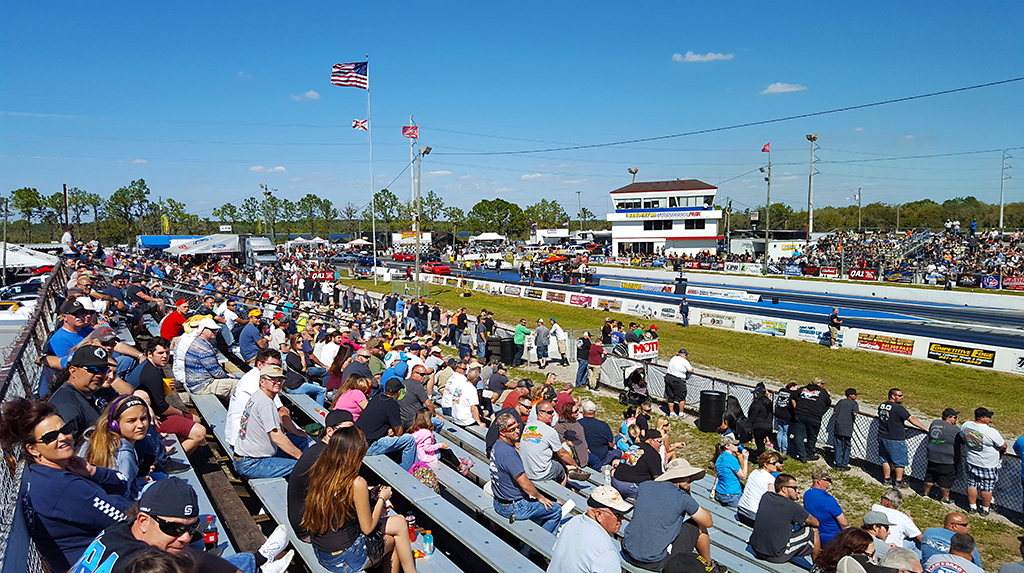 Race days for you start early and end late. How do you make it through a race weekend physically and mentally – besides copious amounts of caffeine?
I'm lucky to have such a great support staff where I don't have to stretch myself so thin. Our team is well seasoned and full of energy. As the year progresses, we get more conditioned and ready to work the hours needed to hold the best event possible. Raleigh Miller, our national event director, has done a great job assembling an all-star team of people to work our events. We go through all of this so that our racers have fun and know they want to always spend their time – which we recognize to be just as valuable as any dollar – with us. If our racers ever stop having fun, we're done as a series. So, we always have to make sure we give them the best experience possible.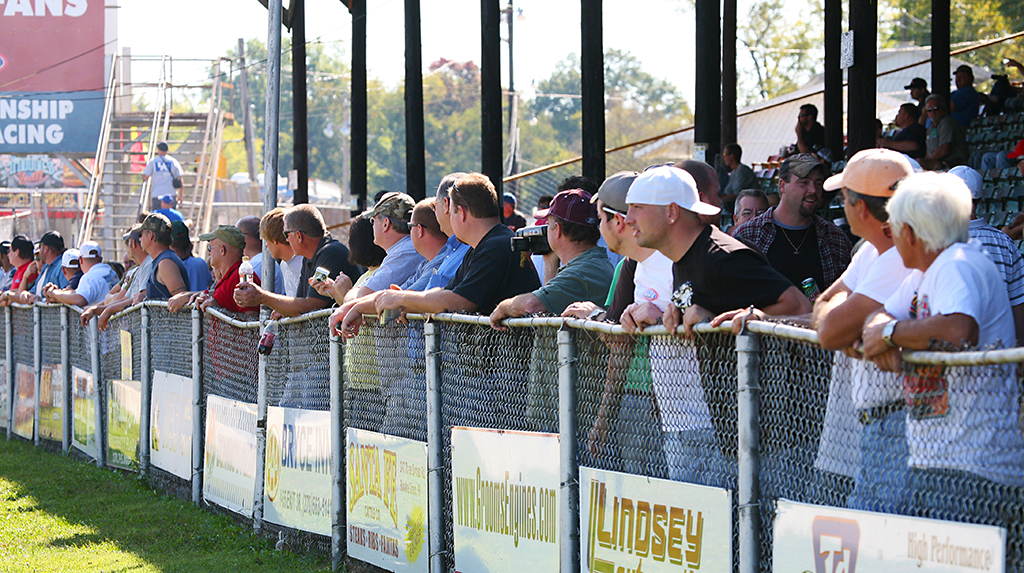 Which NMRA or NMCA event is your favorite?
I love all our events. Seriously, each NMRA and NMCA event has its own particular aspects that I look forward to. This makes it near impossible to choose one event over the others. But I will say that NMRA Bowling Green holds a special meaning to me. It's our longest, continually running NMRA event for 22 years. With each passing season, it has only gotten better, especially with the involvement of Holley and its Intergalactic Ford Festival. It is the ultimate Ford experience for fans and enthusiasts. Friendly town, great people, track staff – every facet of the event is fantastic. Its geographic location helps to pull racers, fans and enthusiasts from an enormous part of the country. Plus, the classic design of the stands and track at Beech Bend Raceway make it feel like we've traveled back in time to race in the Golden Age of drag racing in the 1960s.
What was the last manual transmission–equipped vehicle you owned?
2013 Mustang GT. I sold it to one of our NMCA West participants recently. Was a lot of fun banging gears, driving the autocross. Just a ton of fun to own and drive.
Any chance we'll see you climb behind the wheel and compete in True Street to take a break from your regular event duties?
Unfortunately, no. Not because I wouldn't like to, but I have to focus my full attention on everything with the events. At every stop on the event trail, my main focus is dotting I's and crossing T's, while always looking at how we can make each event better. Plus, I always want to be ready to handle any issues that might arise during an event as quickly and efficiently as possible. MY time is better spent hands-on, making sure our fans and racers have the best experience possible. People joke about the fact that it seems like I'm everywhere at once. That tells me I'm doing my job right, and lets our racers know my attention is fully focused where it should be.
Any additional thoughts to share?
We really appreciate our relationship with TREMEC, going back to the beginning of NMRA/NMCA, and especially our thanks to Mike Kidd for his support of our series overall and the support of the TREMEC Stick Shift Shootout. Mike always brings his own special energy and enthusiasm to NMRA/NMCA events, immersing himself in the racer community to the point of being accepted as one of their own. And he is always observant and looking for ways the TREMEC Stick Shift Shootout series can be improved to give racers the best experience possible.