The Ford modular V8 engine family debuted to the world with a lot of controversy, but it quickly matured and, thanks to the power-enhancing magic of boost, it now powers Mustangs of various generations to neck-snapping speeds and elapsed times (E/Ts) at the dragstrip. The performance success of these engines and their large following led to the creation of the Mod Nationals in 2013. This annual overhead-cam drag race battle royale is an event exclusively for modular-powered Fords.
After a COVID-19 hiatus in 2020, the Mod Nats returned to South Georgia Motorsports Park November 11-14, 2021. And excellent cool Georgia fall air unleashed even more mod-motor power for some great low E/Ts. TREMEC joined the series this year as sponsor of the Modular True Street racing class which is for street-legal Ford vehicles. In addition to an overall winner, cash prices were paid for the winner in categories for each second breaks of E/Ts, ranging from 8 seconds to 14 seconds. The overall winner and the quickest car in each second category was selected by averaging 3 back-to-back rounds. For the complete Modular True Street rules, visit the Mod Nationals website.
Competitors in Modular True Street must participate in a 30-mile street cruise, after which the cars are led directly to the staging lanes to make pack to pack rounds. They are allowed to open the hoods  after the street cruise plus in-between rounds to help cool the engine. Competitors are also allowed to add ice to the intercooler tank. But they are not allowed to change equipment on the cars between the street cruise and all three rounds of racing.
If there is one constant in drag racing, it's that anything can happen. A missed shift, unexpected loss of traction or red lighting can scuttle what looks to be a winning average E/T. The Modular True Street competition was no exception, with last-minute surprises that ended up affecting who would take home the honor of overall winner. Read on to see the individual E/T category winners, and who came out on top to claim these payouts in the winner's circle:
Tremec Modular True Street Class
Overall Winner $1,300
8-second $700
9-second $500
10-second $450
11-second $400
12-second $350
13-second $300
14-second $275
15-second $250
14-Second Winner: Ben Bromlett, 1996 Mustang GT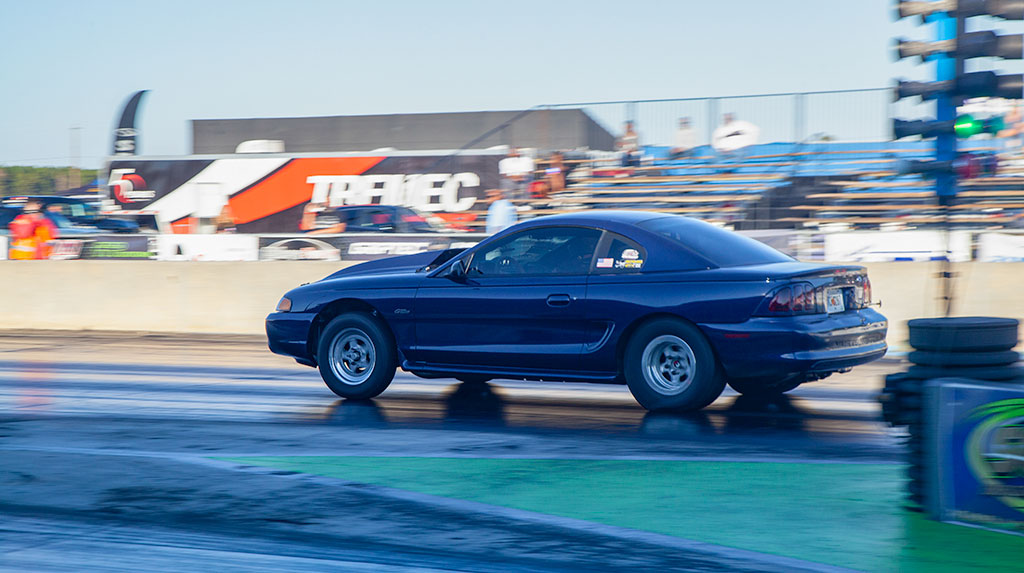 13-Second Winner: Randy Thomas, 2010 GT500
12-Second Winner: Jason Wagner, 2019 Mustang GT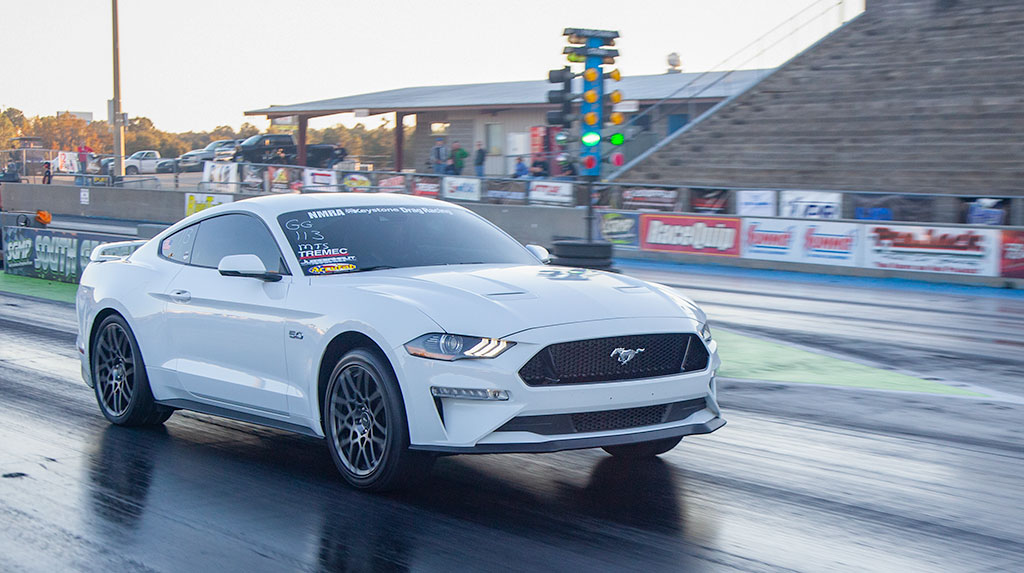 11-Second Winner: Cody Mendheim, 2011 Mustang GT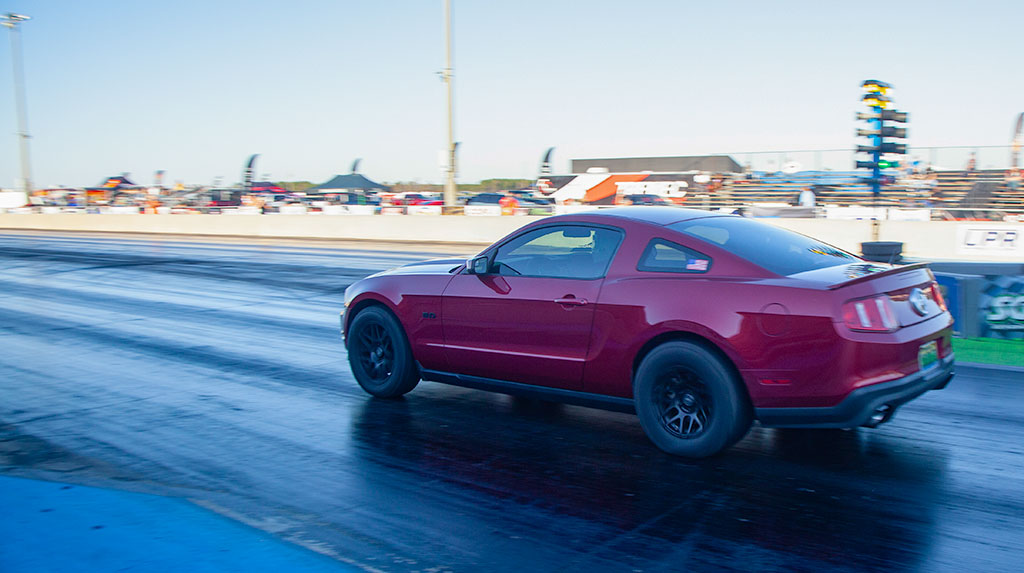 10-Second Winner: Matt Favaloro 2020 GT500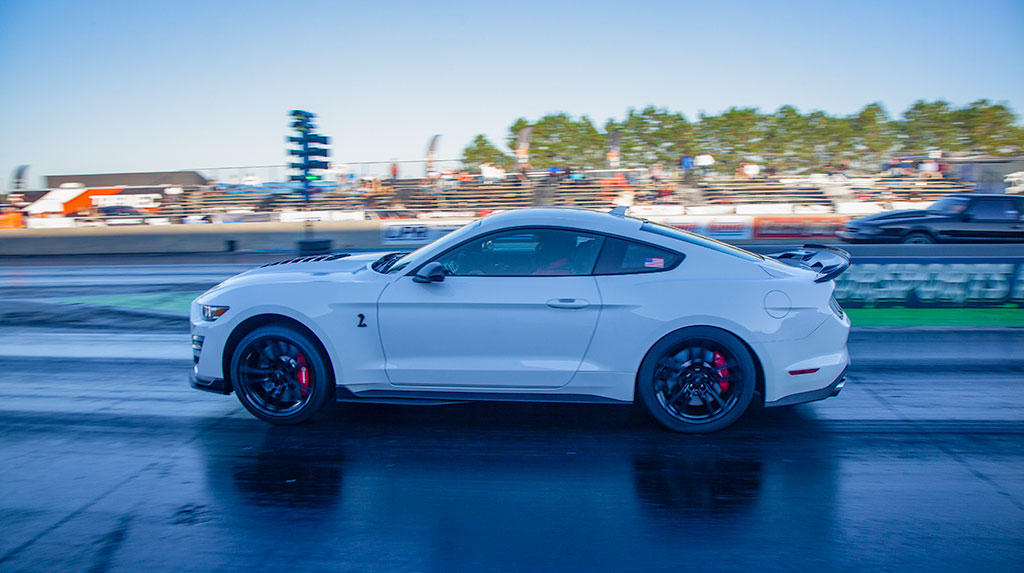 9-Second Winner: Elijah Franklin, 2017 Mustang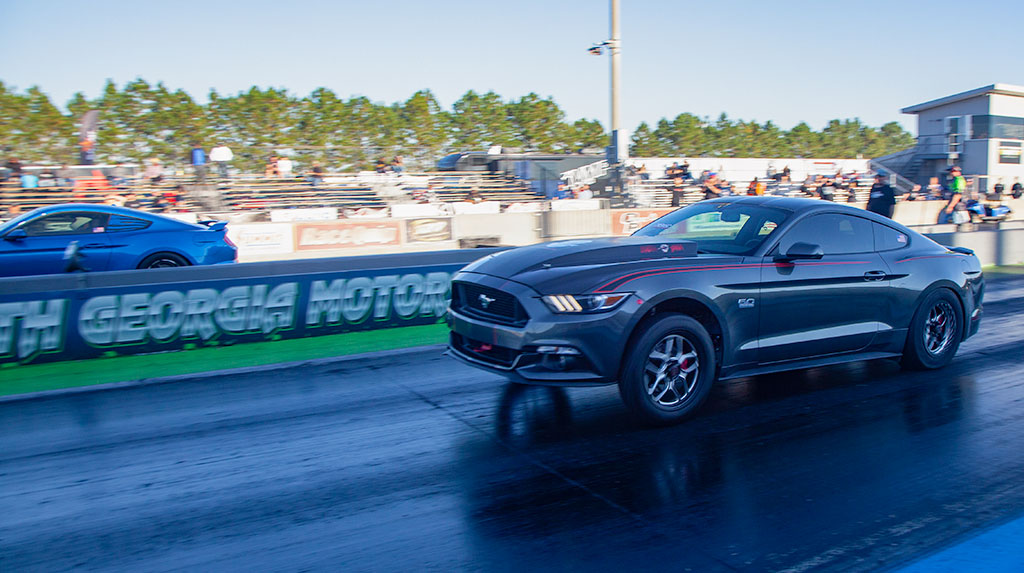 8-Second Winner: Scott Boda, 2018 Mustang GT