It's time to take a break from all the craziness that has been the year 2020 and join the TREMEC Stick Shift Shootout. This has become an annual part of the NMRA All-Ford World Finals in Bowling Green, Kentucky, and we're happy to say that the shootout will go on as planned this year!
The NMRA All-Ford World Finals will take place at the Beach Bend Raceway on October 1-4, 2020. The TREMEC Stick Shift Shootout will be held on Sunday, October 4. True Street class winners will be announced the night before. With multiple 8-second (or faster) stick-equipped cars likely to come from the True Street ranks, it will be a great way to wrap up the 2020 racing season.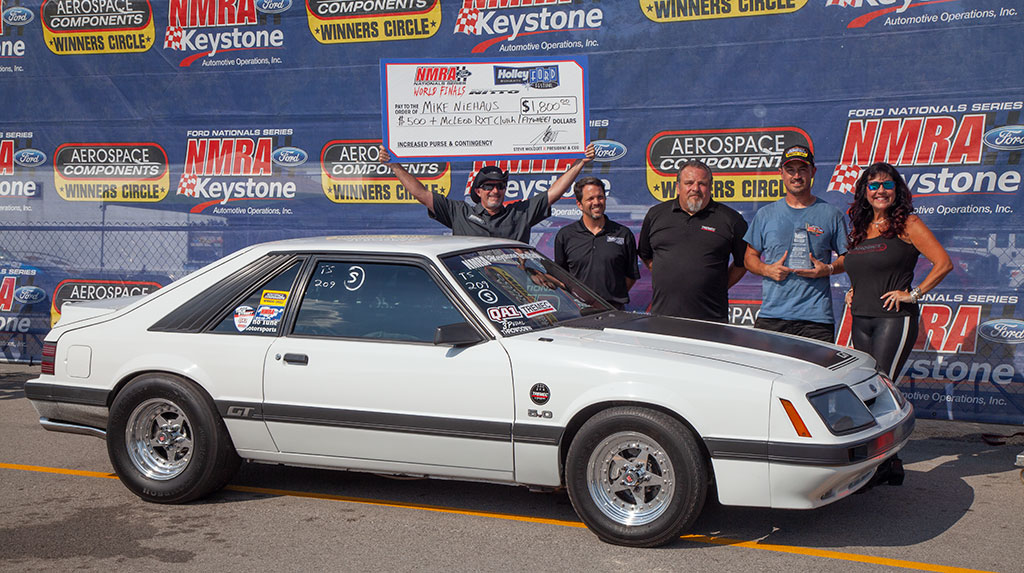 The TREMEC Stick Shift Shootout pits the eight fastest manual transmission–equipped cars from the NMRA True Street class in a heads-up face-off. You can read the rules and what it takes to enter True Street on the NMRA website. Each TREMEC Stick Shift Shootout competitor will receive a plaque as well as an exclusive hat, hoodie and other TREMEC swag . The winner will take home a McLeod clutch assembly and will have their car featured here on the TREMEC Blog.
"NMRA is excited to have TREMEC onboard again to hold the Stick Shift Shootout at our season ending All-Ford World Finals and Holley Intergalactic Ford Festival," said Steve Wolcott, NMRA co-founder, President and CEO. "The TREMEC Stick Shift Shootout adds another dynamic to the fan favorite True Street category, giving our manual transmission competitors an exclusive opportunity to show off their gear-shifting drag racing prowess."
This year's event is sure to be even more exciting than last year's Bowling Green shootout. Even with a 200 car limit on the True Street class, there will be plenty of stick-shift equipped cars to battle it out for the 8 spots in the Stick Shift Shootout. With regards to COVID-19, Beech Bend Raceway is working hard to make sure the track is the safest environment possible for fans and racers to enjoy the event.