AMP Performance offers a variety of performance products and services, including dyno tuning, chassis work and turbo installations. AMP Performance's main focus is TREMEC manual transmission conversions as well as providing customers with TREMEC parts and service. You can also find AMP Performance on the race track, as the company owns multiple cars used for competition in the NMRA, NMCA and PSCA drag racing circuits.
Brothers Tom and John Thompson opened AMP Performance in Phoenix in October 1990 to meet the needs of manual transmission lovers in the Southwest. Of course, they sell products nationwide and even around the world today.
We sat down with Tom to learn more about AMP Performance.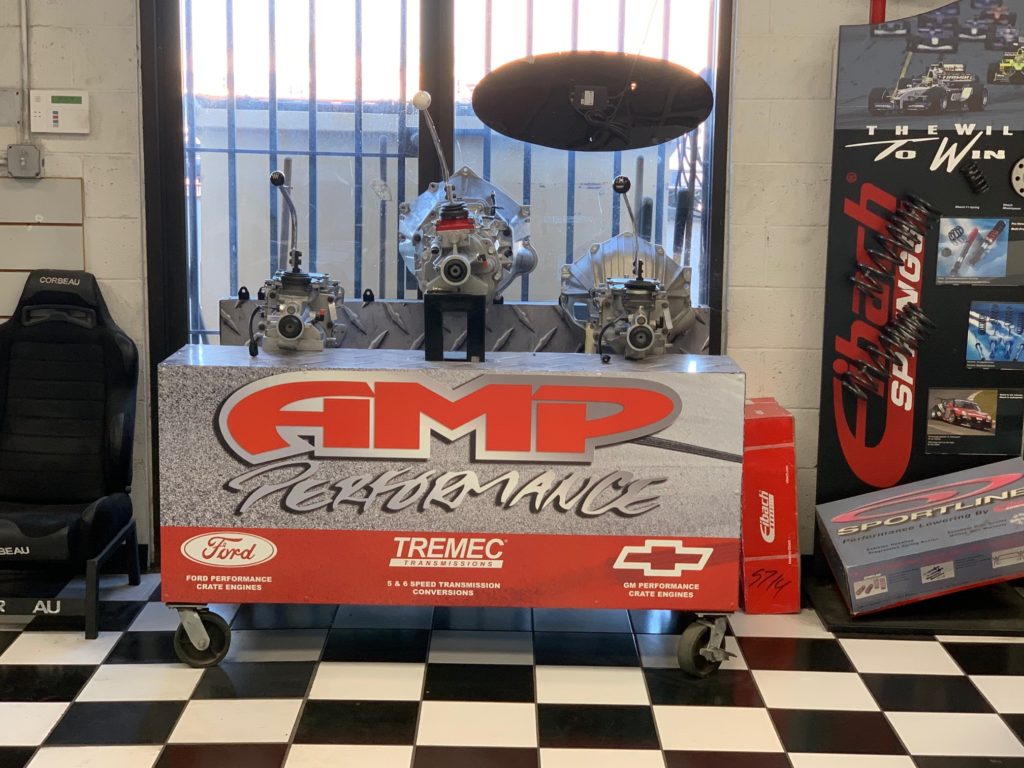 1. How did you get started in the automotive business?
Buying and selling cars in high school with my dad.
2. When did your passion for cars and working on them begin?
While a senior in high school, I started buying and selling Corvettes. The first Corvette I bought was a 1978 Silver Anniversary car I picked up in February 1990 for $6,000.
3. What's your most memorable personal car?
My 2006 Super Saleen S197 Ford Mustang. It makes 950 horsepower. We finished the build in 2007, and the car was featured on the cover of November 2010 issue of 5.0 Mustang & Super Fords magazine. I still own the car and it has only 12,000 miles on the odometer.
4. What was the first TREMEC transmission you ever sold?
A TREMEC 3550 5-speed for a Ford.
5. What do you think is the real allure of a manual transmission?
They are lighter than an automatic, don't have as much parasitic horsepower loss as an auto, there's no transmission cooler or cooler lines to deal with and you have full control over the shifts and at what RPM they happen.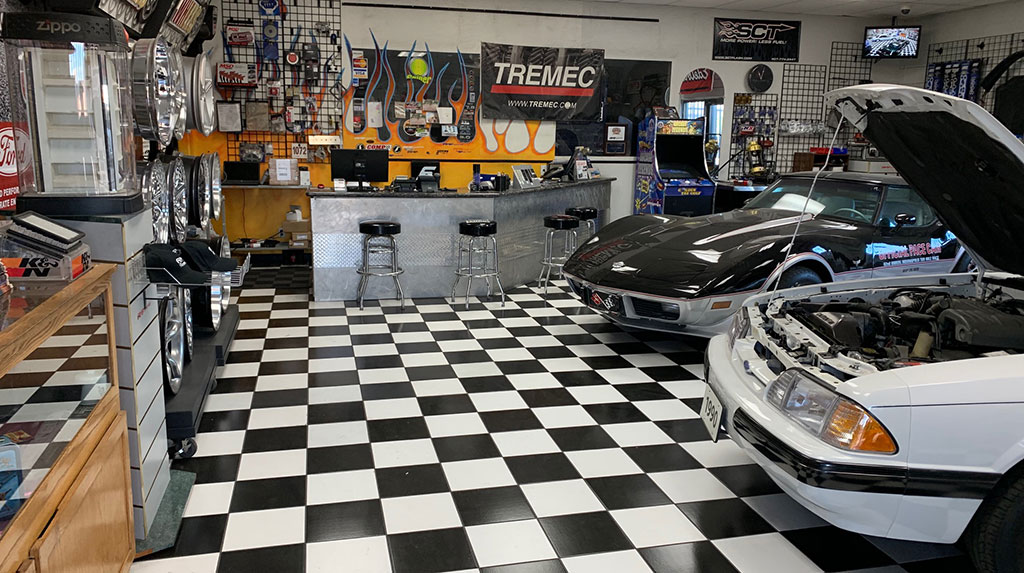 6. What services and products does AMP Performance offer?
Rebuild and repair of any TREMEC 5- or 6-speed, kits to upgrade to a T5 or TKO 5-speed, Magnum or Magnum XL 6-speed, custom tuning and service/installation on a variety of things we sell. We offer products from AFR, ATI/Procharger, BBK, Corbeau, Dart, Eibach, Ford Performance, Holley, March Performance, MSD, Paxton, TREMEC, Trick Flow Specialties, Vintage Air, Vortech, Whipple and others at our retail location in Phoenix.
7. What kind of advice do you give to customers considering an upgrade to a TREMEC transmission?
First, every TREMEC transmission we sell is new – not a used or rebuilt unit. Second, TREMECs have an overdrive gear that allows for much better cruising and regular driving. Third, upgrading to a TREMEC transmission will possibly increase the value of the vehicle it's installed in.
8. Which do you personally prefer, a 5- or 6-speed?
I prefer the Magnum 6-speed hands down. It has the strength to handle the big horsepower numbers we commonly see today, can shift smoothly and reliably at high rpm, and speed shifts much better than a 5-speed.
9. Which is your favorite for enjoying a manual transmission: autocross, dragstrip or twisty country road?
I like both the street and dragstrip.
10. What's been the most interesting TREMEC installation you've ever done or sold?
We had a customer bring us a 1967 Chrysler Belvidere for a TREMEC conversion. We ended up having to fabricate everything needed to convert the car and get the fitment right. This installation was pretty much why we don't offer any conversion kits for Chryslers!
11. What TREMEC-equipped vehicles do you personally own?
A 2000 Ford Mustang GT set up as a Cobra clone with a Magnum 6-speed, and the aforementioned 2006 Super Saleen S197 Mustang that has a Magnum XL 6-speed.
12. What's your favorite car movie?
Gone in 60 Seconds and Repo Man.