How high can the bar be raised when it comes to building a custom car? One would think at some point a limit would be reached. But not when the builders are Ringbrothers. Their most recent project car has raised the bar again: the 1969 Chevy Camaro called Valkyrja (ancient Norse spelling of Valkyrie), unveiled at the 2019 SEMA Show. It brought home the SEMA 2019 Battle of the Builders award in a field of stunningly crafted automotive creations. It's no surprise that a frequent star attraction in many Ringbrothers builds is a TREMEC transmission.
"We try to top ourselves every year, and this build was no different," said Mike Ring, co-owner of Ringbrothers, with his brother, Jim. "This build was unlike anything we had attempted before, both in design and execution. The result is a car with a classic look, but entirely modern underpinnings, materials and technology. It's the perfect mix of style and performance."
This Camaro was a chance for Ringbrothers to push their design skills and construction capabilities. CAD design, 3D scanning, 3D printing, CNC machining and composite materials were all employed to take the car from concept drawing to reality.
"We chose a TREMEC Magnum 6-Speed transmission for Valkyrja because we knew we could trust it to work reliably, even with the amount of power this car is putting down. We've trusted them in past builds and will continue using these transmissions in the future."
The owner of Valkyrja is destined to show-up Europe's finest once it lands in its new home of Belgium.
This is yet another award-winning masterpiece for Ringbrothers – and another TREMEC-equipped work of automotive art.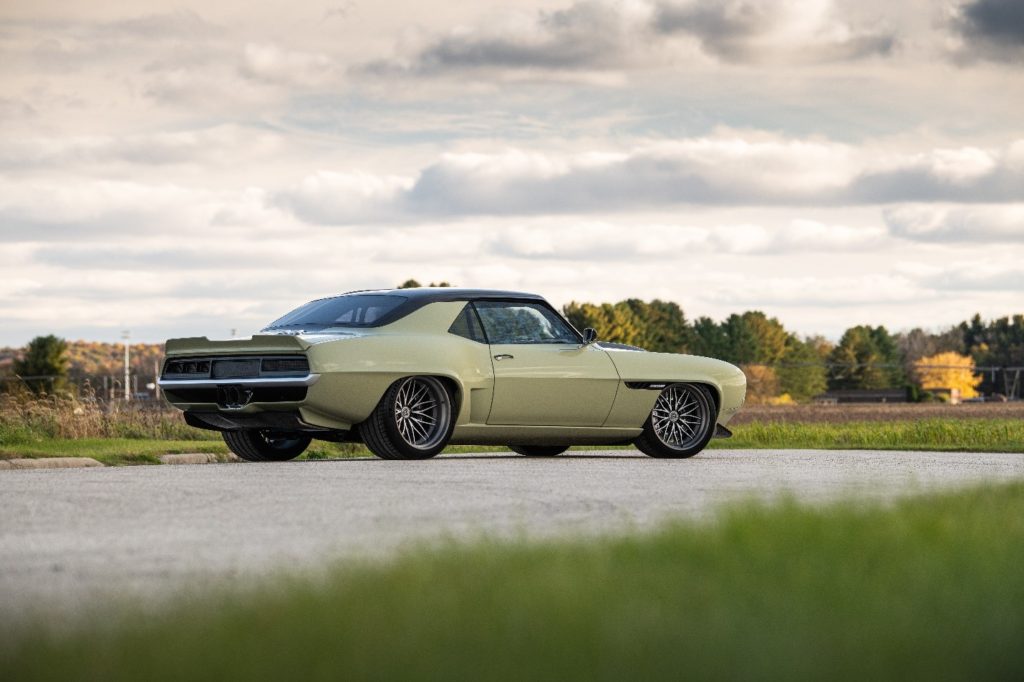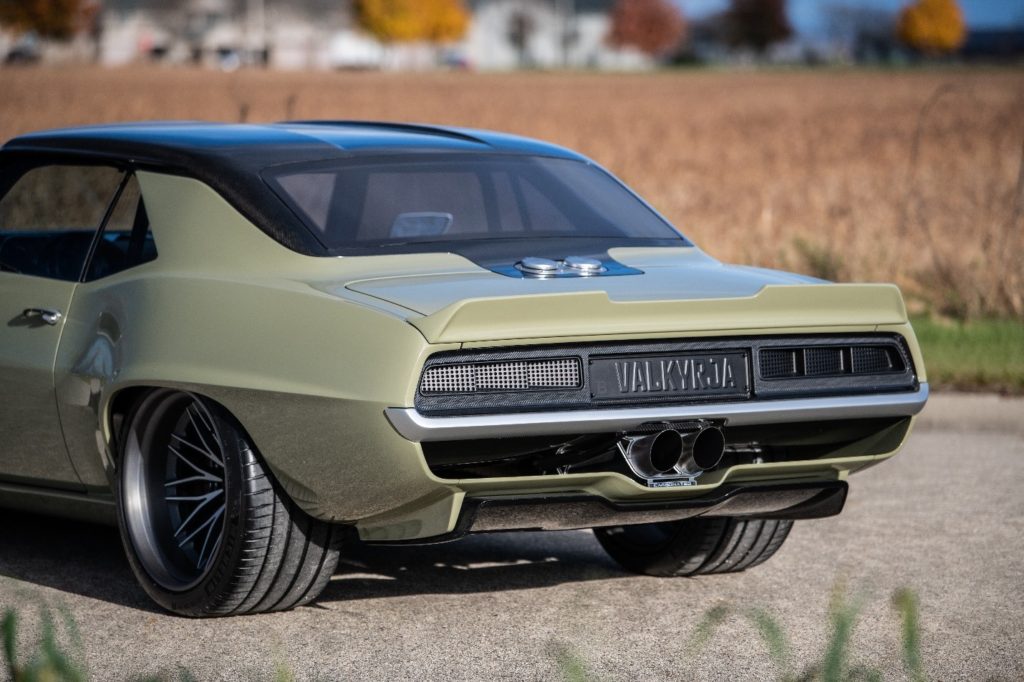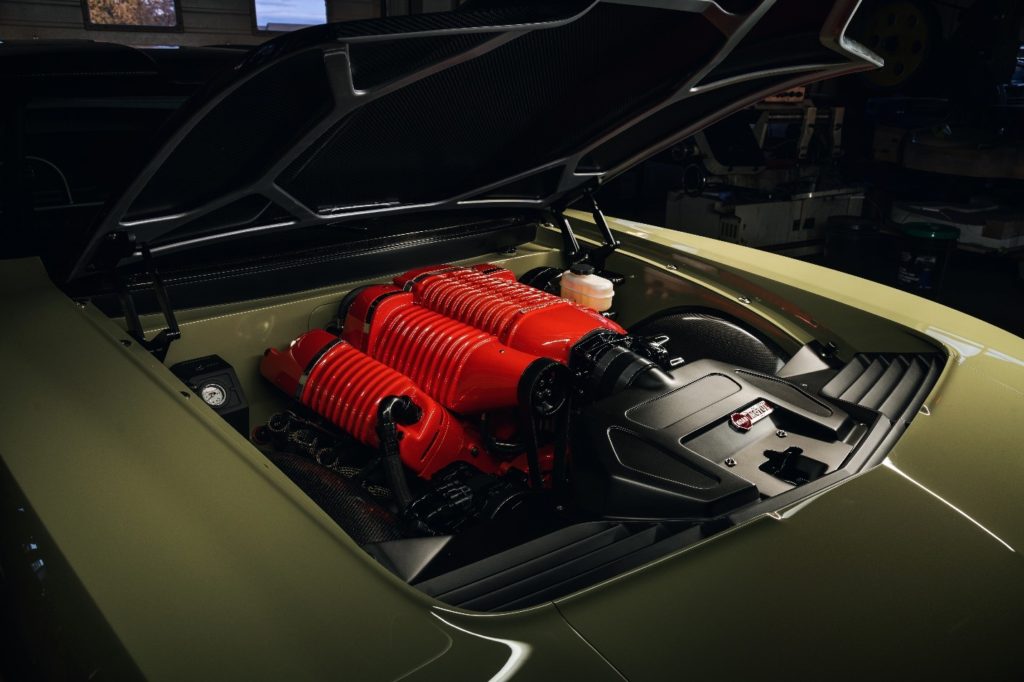 Valkyrja 1969 Chevy Camaro Specifications and Details
Drivetrain
Engine: 890hp 416 LS3, Wegner Motorsports
Forced Induction: 2.9-liter supercharger, Whipple
Engine Extras: Dominator fuel management, Holley
Transmission: TREMEC Magnum 6-speed, Bowler Performance Transmissions
Driveshaft: Carbon fiber, QA1
Suspension
Front Suspension: Hydro-formed subframe, Detroit Speed
Rear Suspension: 4-link, Detroit Speed
Shocks: MOD Series, QA1
Front Sway Bars: Detroit Speed
Rear End: 9-inch with 3:55 gear ratio, John's Industries
Exhaust
Exhaust: Flowmaster 44 Stainless Steel
Headers: Flowmaster
Header Customization: Ringbrothers
Wheels and Tires
Wheels: Custom, HRE Performance Wheels
Front: 19 x 11
Rear: 20 x 12.5
Tires: Pilot Sport 4S, Michelin
Front: 295R35-19
Rear : 345R30-20
Brakes
Front and Rear: 6S 6-Piston, Baer
Exterior
Paint: BASF Glasurit Waterborne
Paint Color: TOTOPKG Green
Interior
Interior: Custom upholstery, Upholstery Unlimited
Gauges: Dakota Digital
A/C System: Gen IV Magnum Evaporator Kit, Vintage Air
Sound System: Kicker