For several years, the Goodguys Rod & Custom Association has worked with industry partners to build a custom vehicle as a giveaway. The build is always something special. The type of vehicle has varied over the years, from street rods to muscle cars, built in different styles. Whatever the make or model of the vehicle chosen, the result is a superb machine that turns heads and delivers performance.
For the 2018-2019 giveaway, Goodguys partnered with designer Eric Brockmeyer and Lucky 7 Speed Shop to build a pro touring 1969 Ford F-100. The short-bed truck (called GRT-100) is powered by a Roush Performance Coyote V-8 crate engine that's backed by a TREMEC Magnum 6-speed.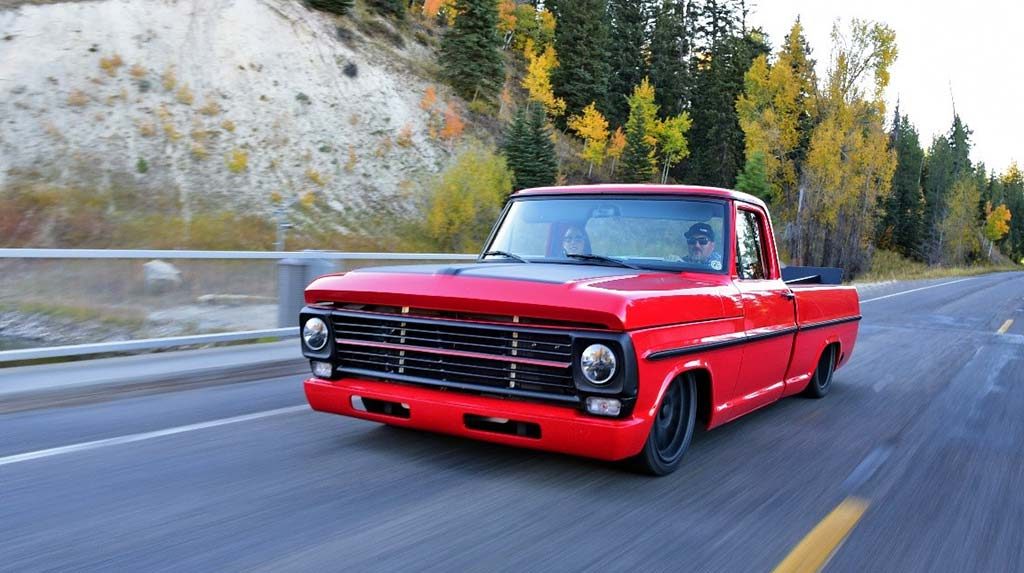 We talked to Doug Gonzales at Lucky 7 Speed Shop to learn more about this TREMEC-equipped speed machine.
Q: When did you start building this truck?
A: We picked the truck up in early 2018 to start the build for Goodguys so it would be ready for unveiling at the 2018 Goodguys PPG Nationals in Columbus, Ohio.
Q: Why did you choose a TREMEC transmission?
A: The reliability and ruggedness of the Magnum 6-speed to handle a variety of driving conditions and high-horsepower engines made it a natural choice. With the Roush Performance 5.0L SR Coyote crate engine, not just any transmission would do. The Magnum 6-speed easily handles the high-revving nature of the Coyote V-8 while providing smooth shifts and gearing that match the engine's powerband perfectly.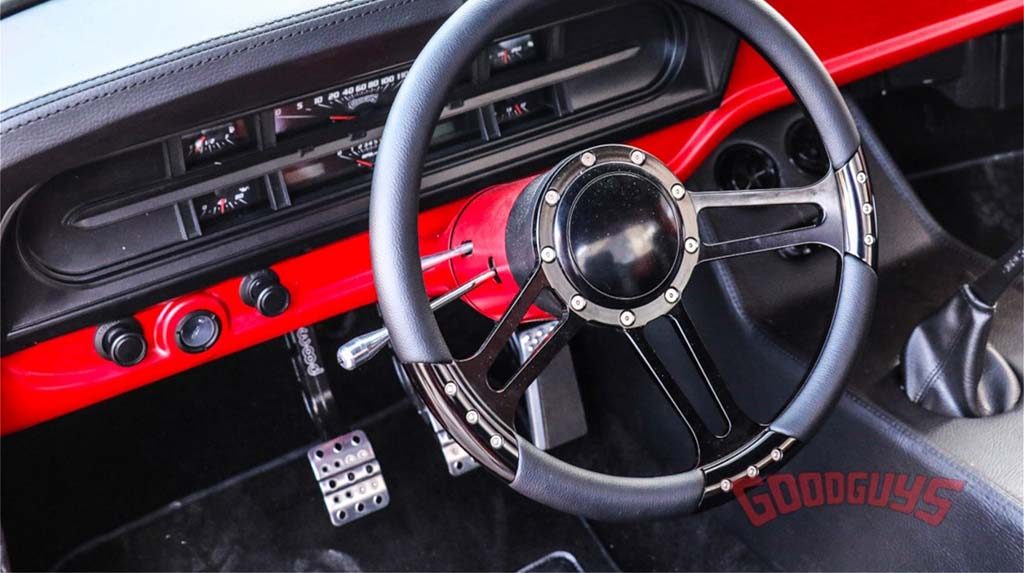 Q: What do you like most about the TREMEC transmission you chose?
A: The Magnum's outstanding performance was a major factor. This truck isn't just for show. Whomever is lucky enough to win the GRT-100 is going to have a vehicle that can handle heart-pounding action on an autocross course, track day or dragstrip just as well as smooth cruising down the highway. It's a perfect match for the Coyote V-8 and Scott's Hotrods 'n Customs chassis to make what was a pedestrian old Ford truck into a pro touring speed machine.
Q: What was the condition of the truck body when you started?
A: When we got the truck, it needed some body work to repair rust damage and fit it to the Scott's Hotrods 'n Customs chassis.
Q: What other TREMEC-equipped vehicles are you currently building?
A: Along with the GRT-100 having a TREMEC Magnum 6-speed, we are also building a 1969 GTO with an LS7 crate motor and a Magnum 6-speed. Any vehicle we build with a manual transmission at Lucky 7 Speed Shop will be equipped with a TREMEC transmission.
Q: What kinds of driving do you enjoy with the vehicle, such as autocrossing, cross-country drives, drag racing, track days, etc.?
A: All of the above. We have taken the truck on the Goodguys Hall of Fame Tour and did over 6,000 miles with NO PROBLEMS! This truck will do amazing on any autocross course or dragstrip. The GRT-100 is a full-custom, street-legal race truck capable of just about anything!