While new vehicles offered with an automatic-transmission outnumber those available with a manual transmission, there's a plethora of used cars on the market that came with a manual transmission. And there are options to fit just about any budget.
Here are our picks for 10 best used manual-transmission cars. We strove for diversity in this list, so we're willing to bet that one of these will appeal to your stick-shift, four-wheeled passion. And if we left your favorite off the list, post it in the comments!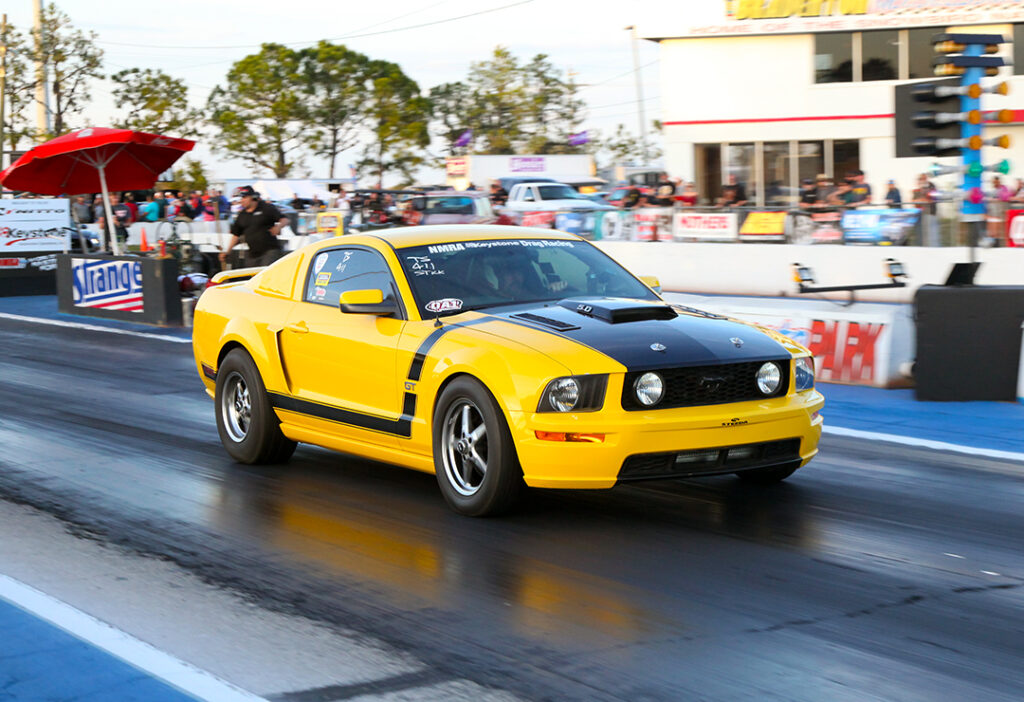 2005-2009 Ford Mustang
The S197 Mustang, as it's known by enthusiasts, struck the car market like a thunderbolt when it debuted for the 2005 model year. Its retro-inspired styling inside and out was appealing, it handled great and it featured a new three-valve version of Ford's modular V8 that made 305 horsepower. Both V6 and V8 models could be had with a TREMEC manual transmission from the factory: the T-5 5-speed in V6 models, TR-3650 5-speeds in the GT and TR-6060 6-speed in the Shelby GT500. Now that they've eclipsed the 10-years-old mark, these Mustangs have become very affordable and available in abundance on the used-car market, with the possible exception of the Shelby GT500. The aftermarket is huge for these cars, allowing for countless performance and personalization options. There are even power-adder options to squeeze more horsepower out of the 4.0L SOHC V6 in base-model cars. Manual-transmission models can be found in good shape and at budget prices. And if you find one in need of transmission repair or replacement, of course, TREMEC has options for that.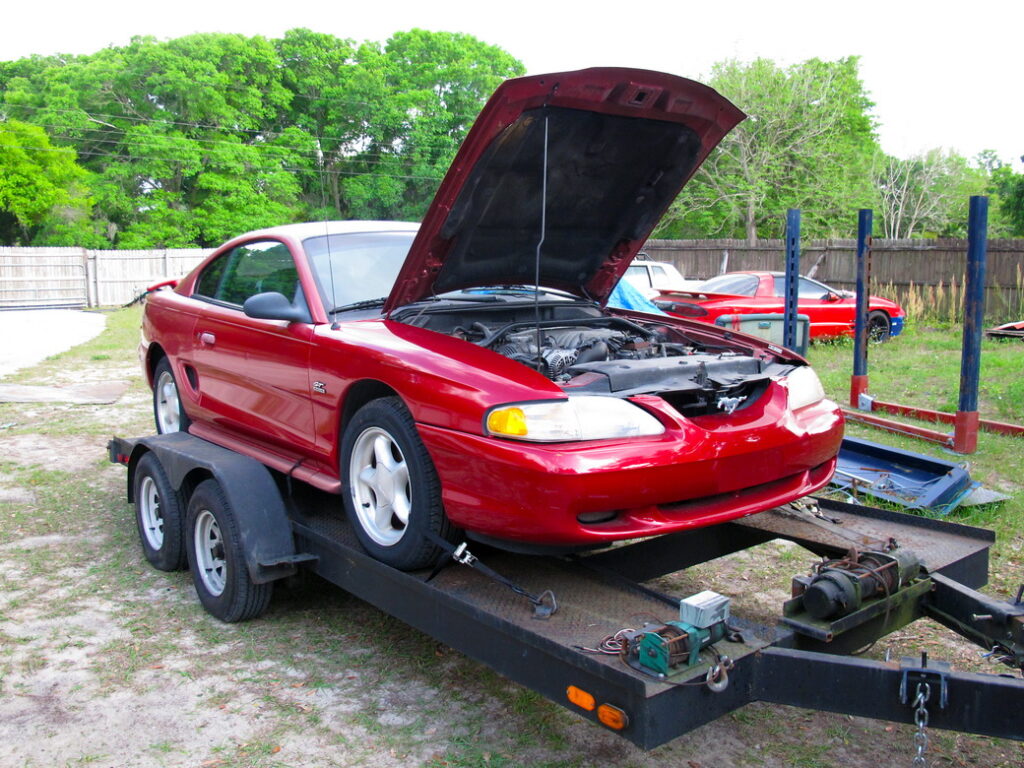 1994-2004 Ford Mustang
Ford built well over a million of the SN95/New Edge Mustangs during its 10-year run. Despite sharpening the body lines for the 1999 model year, the platform is essentially the same and there is a great deal of parts interchangeability for customizers to leverage. The V6 and two V8 models had optional TREMEC manual transmissions from the factory. Depending on the year and variant, options ranged from the well-known T-5 5-speed to the vaunted T-56 6-speed. Once again, there is massive aftermarket support for these cars. Plenty of clean stick-shift cars still exist, and automatic models can easily be converted to manuals without any major issues. Like their Fox-body predecessors, SN95/New Edge cars can also be fitted with a variety of non-original engines, including the GM LS and Ford Coyote. Performance on a budget doesn't get much cheaper than this, so get them while the getting is good!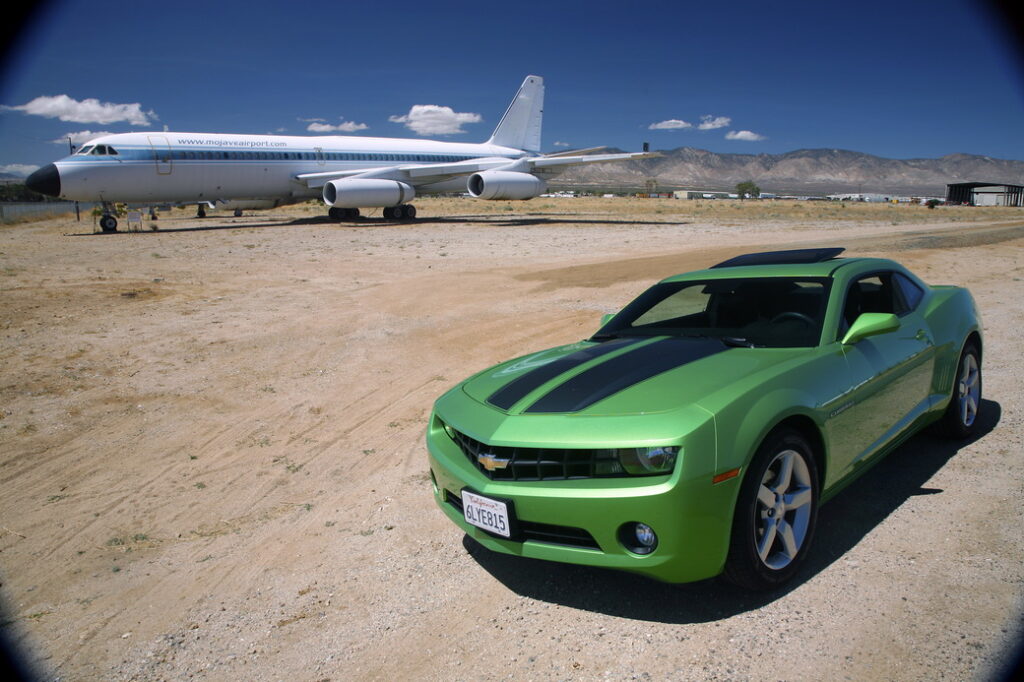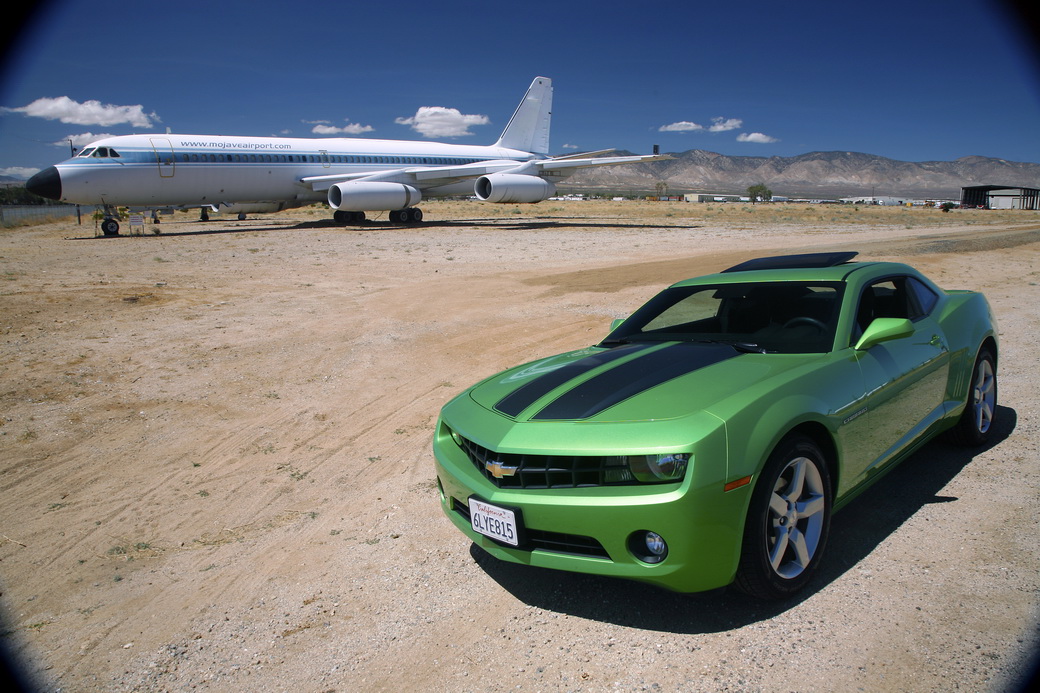 2009-2012 Chevrolet Camaro
With the early 5th generation Camaro reaching or nearing the 10-year mark, the price of used early models has come way down, with some even dropping below $10,000. Both V6 and V8 models had manual-transmission options, and all V8 models offered a variant of the TREMEC TR-6060. There are catalogs of aftermarket parts available to increase performance. While the V6 models aren't easily converted to V8 power like the aforementioned SN Mustangs, there are aftermarket power-adders that boost output to V8 levels of performance while allowing owners to maintain non-V8 insurance premiums.
1990-2000 BMW 3 Series
For those who enjoy their third-pedal fun with distinctly European flavor, the third-generation BMW 3 Series provides some interesting possibilities. These cars have a great aftermarket following, so upgrades and replacement parts are readily available; and they're just old enough that used prices don't require especially deep pockets. This generation of 3 Series is a superb handler and was available from the factory with a manual transmission in both a coupe and convertible body style, as well as sedan.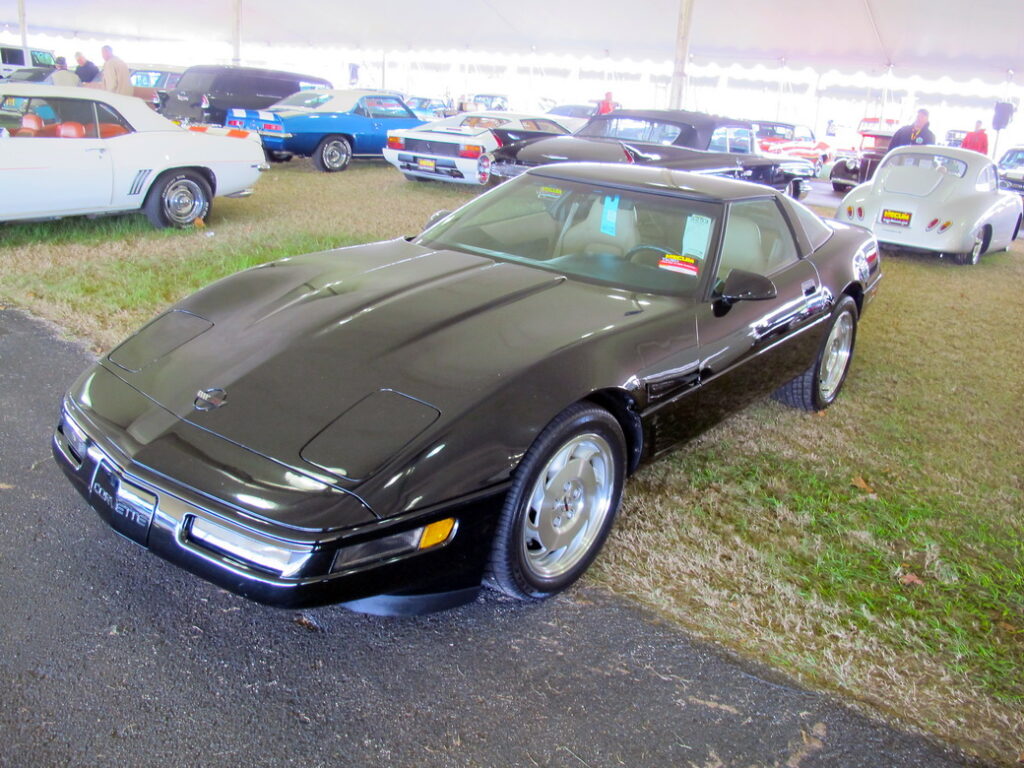 1992-1996 Chevrolet Corvette
When it comes to best bang for the buck, it's tough to beat a C4 Corvette. They provide good handling, and the cars are definitely track capable. By 1992, a 6-speed manual transmission was available, along with the debut of the second-generation LT1 V8 that was a big step up in horsepower over the previous L98 350 small-block. Today, these cars are plentiful on the used-car market and don't require a lot of money to purchase except for the rare ZR1 models with the DOHC LT5 V8. As with any Corvette, there are many aftermarket parts available, the styling is sleek and they really are a blast to drive.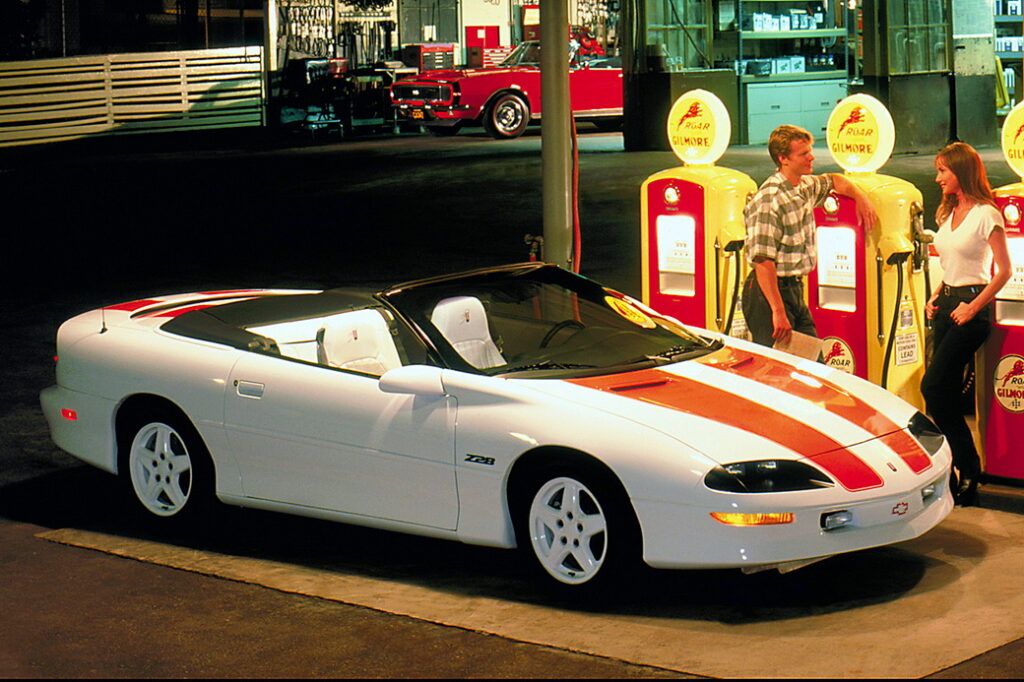 1993-2002 Chevrolet Camaro/Pontiac Firebird
Although in shorter supply than Mustangs of the same period, stick-shift–equipped 4th Gen F-body cars are still out there at reasonable prices. All V6 and V8 models had a manual-transmission option. Although the 1998-2002 models are in higher demand because they had factory LS power, the 1993-1997 models with the second-gen LT V8s are still great cars with tons of potential. Aftermarket support is excellent, with lots of parts to upgrade performance well beyond factory specs. And the TREMEC Magnum-F 6-speed is a direct fit for these cars, making it easy to have a modern, high-performance manual transmission with proper shifter location.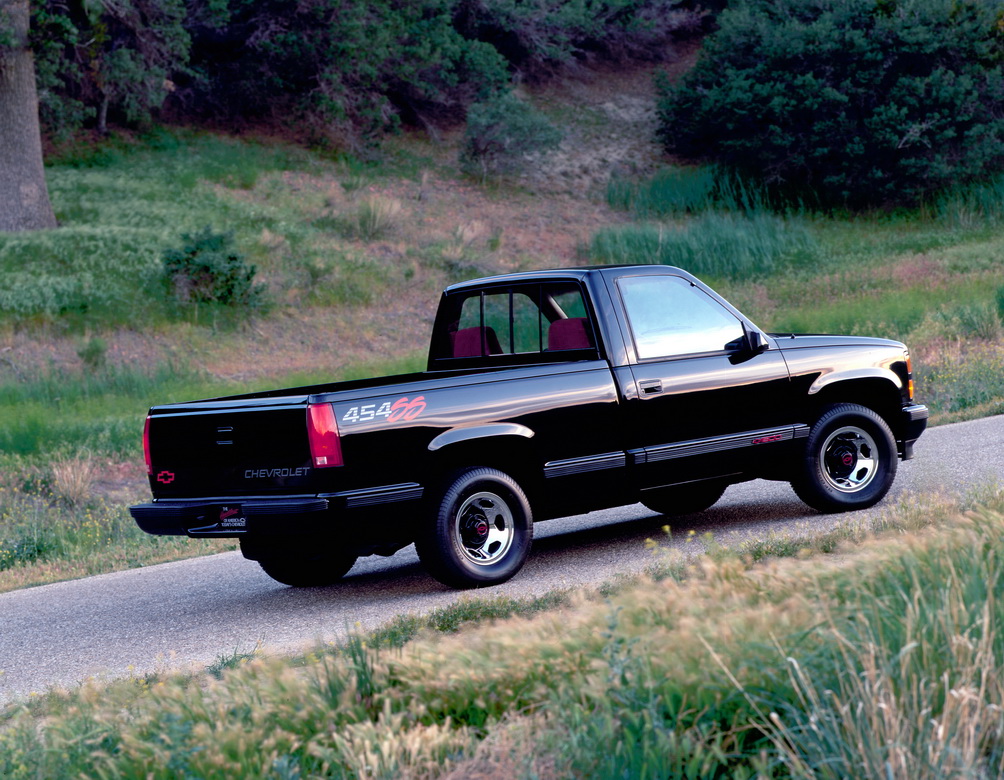 1988-1998 Chevy/GMC Full-Size Trucks
The GMT400 series trucks from GM are seeing a huge rise in popularity lately, and the aftermarket is steadily rising to meet that demand with a variety of performance-improving parts. From the factory, these trucks had manual transmissions available; typically found behind the base 4.3L V6, but also available behind the 5.0L and 5.7L V8s. None of the factory offerings were especially potent performers, but with aftermarket support and plenty of donor trucks in the salvage yards for manual-transmission pedal assemblies, the possibilities are great. The roominess of the GMT400's transmission tunnel makes them ripe for TREMEC Magnum 6-speed swaps, and swapping one of these to LS power is also simple and straightforward. As a bonus, insurance is usually budget-friendly, being a truck rather than a Camaro or Mustang. This should free up extra cash for the many rear tires you're sure to burn off.
Honda Civic 1991-2005
For those who want shift-your-own-gears on the street and at the track in a Japanese car, the 1991-2005 Honda Civic is one of the best options to look at. Across these three generations of Civics are multiple body styles, including two-door coupes and hatches, which are plentiful on the used-car market today. In addition to aftermarket support, Honda's drivetrain architecture is such that you can swap in a number of factory performance engines from across the Honda family, including the Acura brand. These front-wheel-drive cars won't break the bank, either.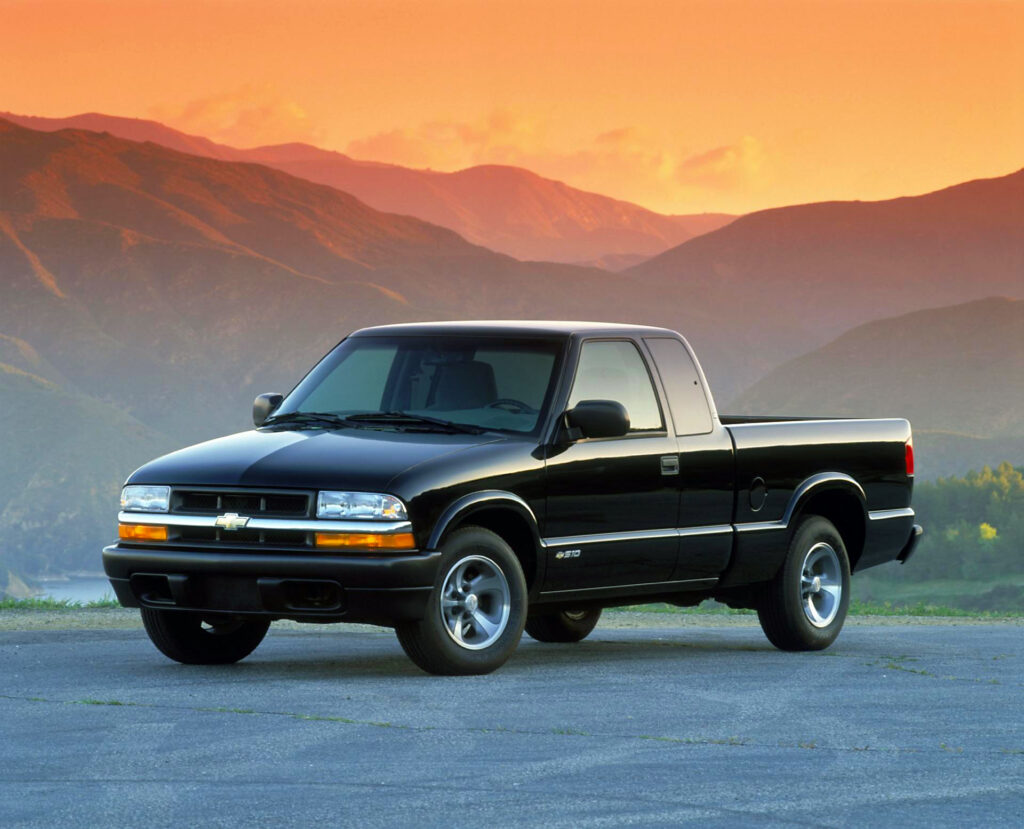 1994-2004 Chevrolet S-10/GMC Sonoma/Isuzu Hombre (1996-2000)
Another less-conventional application when thinking of a used manual transmission vehicle is the last generation of GM small pickups. The 1996-2000 Isuzu Hombre trucks were built on the same platform as the Chevrolet S-10 and GMC Sonoma, and four-cylinder/manual-transmission models reportedly even got a special 4.30 gear ratio in their 7.5-inch 10-bolt rear axle. Although rare compared to their automatic equipped counterparts, both four-cylinder and V6 models from this family of trucks were available with a manual transmission. And again, automatic-equipped trucks can easily be converted to a manuals. These trucks used the same front suspension as the venerable GM G-body platform, so suspension upgrades are straightforward and budget friendly. Though the trucks are small, their engine bays are big enough to accommodate a V8 conversion (people have been doing it since well before the LS platform came out). Paired with a TREMEC TKO 5-speed or Magnum 6-speed, the tire-frying fun reaches an almost unimaginable scale.