TREMEC is excited to announce the release of a TR-4050 5-speed transmission for two-wheel-drive applications. It's perfect for truck and SUV enthusiasts looking to upgrade their two-wheel-drive vehicle from an old 3- or 4-speed manual transmission. It's also a great way to upgrade from a factory 5-speed with a significantly stronger unit.
As with the 4×4 version, the 4×2 TR-4050 is rated to handle 600 lb-ft of torque while offering smooth, low-effort shifting like the entire line of modern TREMEC manual transmissions. The input, main and counter shafts all feature tapered roller bearings for increased strength and internal stability under heavy loads. The TR-4050 single- and double-cone synchronizers ensure smooth shifting during loaded and unloaded driving conditions. This makes all forward gears fully synchronized, so double-clutching isn't necessary. A countershaft-mounted Fifth gear synchronizer helps to reduce gear noise in overdrive.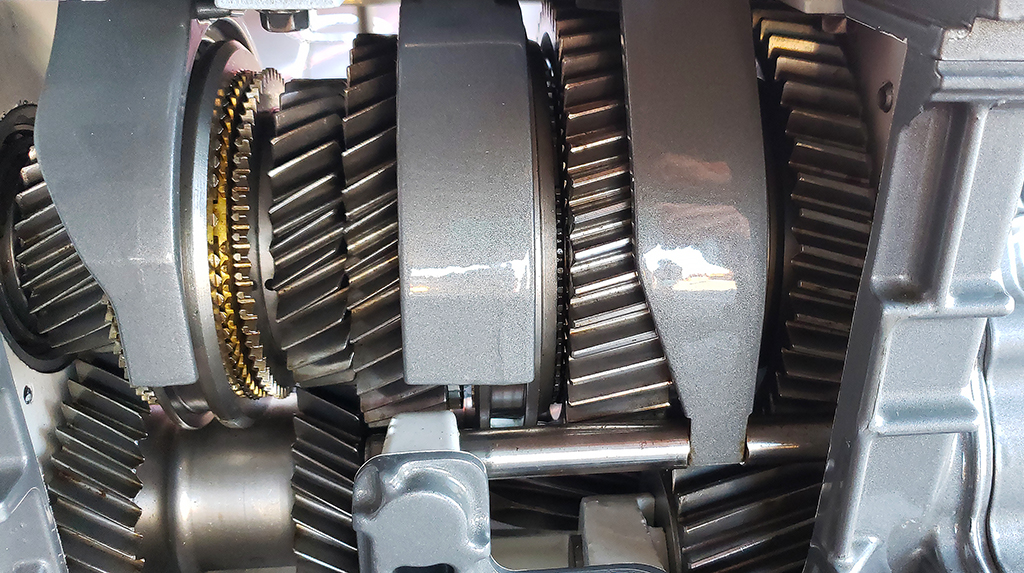 There are two versions of the TR-4050 with unique gear sets for Ford and GM two-wheel-drive applications:
| | | |
| --- | --- | --- |
| Gear | TREMEC PN TDET18576 Ford | TREMEC PN TDET18574 GM |
| 1st | 5.81 | 6.16 |
| 2nd | 2.94 | 3.11 |
| 3rd | 1.61 | 1.71 |
| 4th | 1.00 | 1.00 |
| 5th | 0.77 | 0.76 |
| Reverse | 5.69 | 6.03 |
Despite its robust internal strength, the TR-4050 isn't a monster when it comes to physical weight. The diecast aluminum-alloy case is lightweight – but maintains maximum rigidity under heavy torque loads – compared to the older, heavy-duty factory manual transmissions that utilized cast-iron cases. A standard right-hand six-bolt PTO mounting point for running a hydraulic pump and other PTO accessories is integrated into the case. The TR-4050 is designed be used with the factory mechanical clutch system, but it does allow for upgrading to a hydraulic clutch system.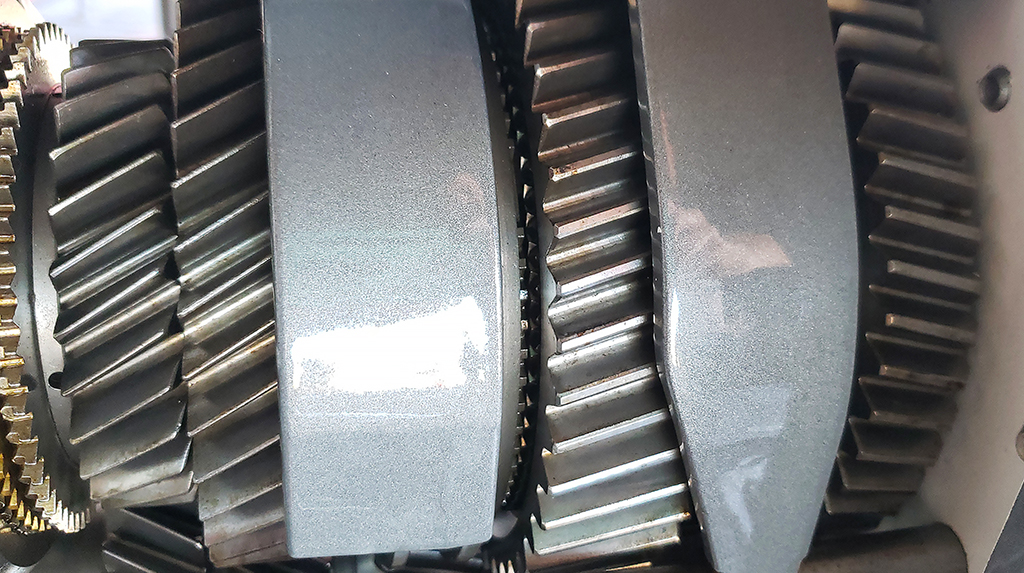 "Last year's release of the TREMEC TR-4050 5-speed transmission for four-wheel-drive vehicles showed we could take the same OEM technology we have shared in the muscle car market with our T-5, TKX and Magnum transmissions, and expand it into the light- and medium-duty truck and SUV market" says Mike Kidd, the aftermarket business unit manager at TREMEC.
The TR-4050 for two-wheel-drive vehicles will be available May 30, 2022, from all TREMEC Elite Distributors.