The annual SEMA Show fills the halls and parking lots of the Las Vegas Convention Center with hundreds of specially built cars and trucks. A large number of those feature TREMEC 5- and 6-speed manual transmissions. They run the gamut of new performance vehicles showing off the latest accessories to fully custom-built cars and trucks that took thousands of manhours to become automotive works of art.
To walk the entire SEMA Show means traversing miles back and forth across the various halls. Here are some of the interesting and eye-catching #TREMECequipped vehicles we spotted on that journey.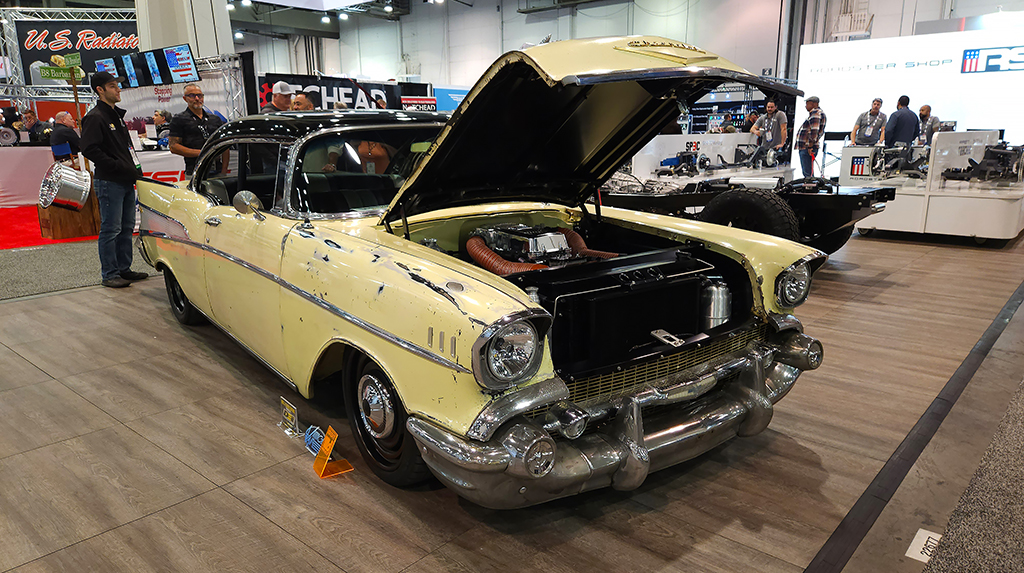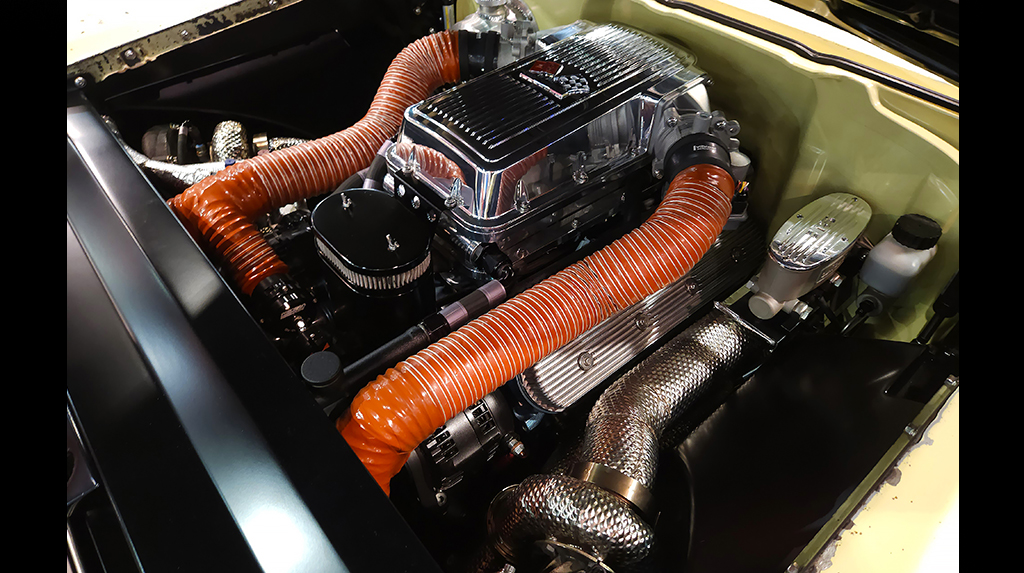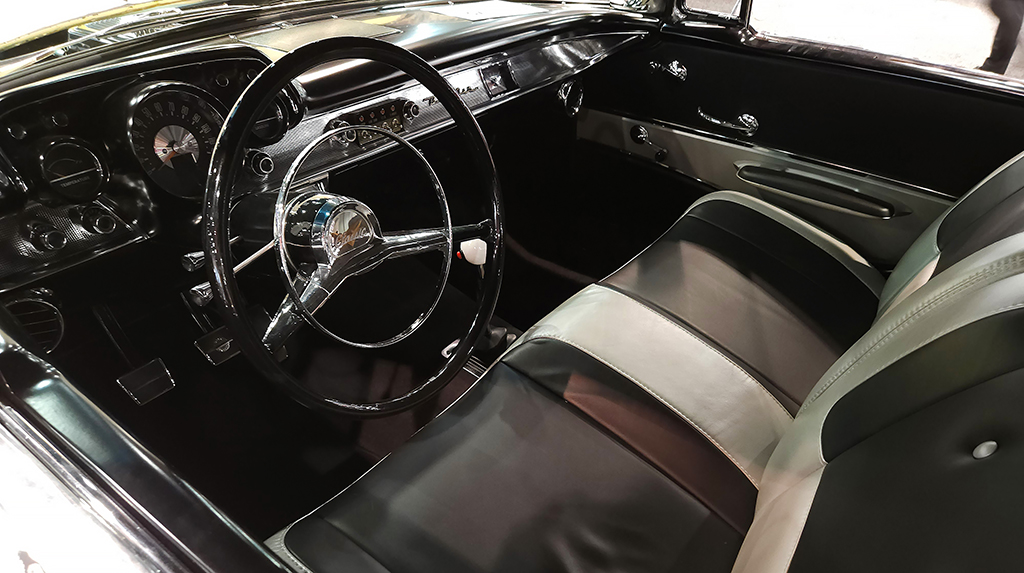 Most SEMA Show display vehicles feature paint jobs that cost the same as most people's total project. But occasional you get one that bucks the trend spectacularly. Roadster Shop had on display its most recent Survivor Series 1957 Chevy hardtop build with a perfectly-patinia'd Colonial Cream/Onyx Black original body on top of Roadster Shop's Fast Track chassis. The engine is a twin-turbo 408 cid LS based on an LQ9 backed by a Magnum 6-speed transmission.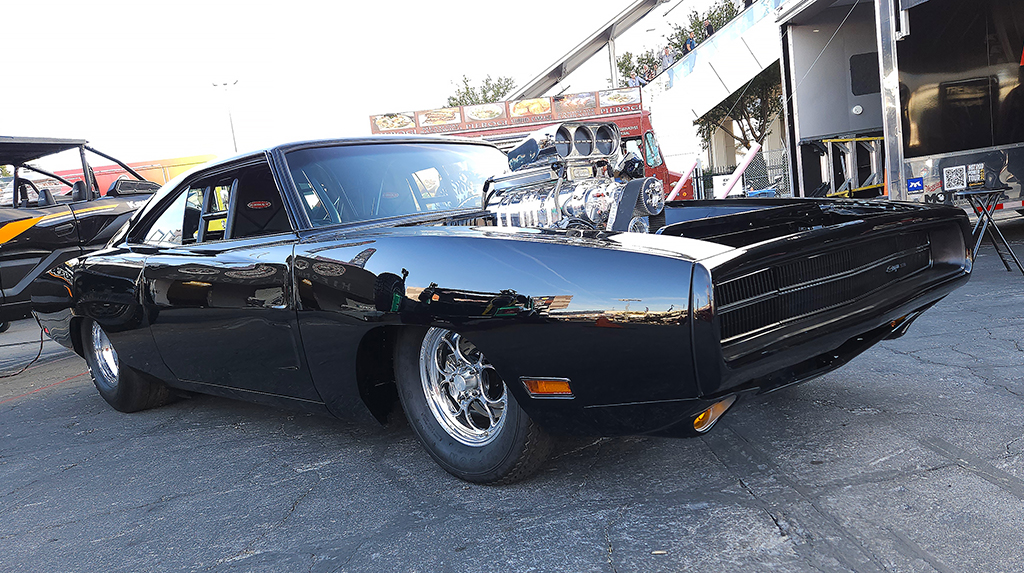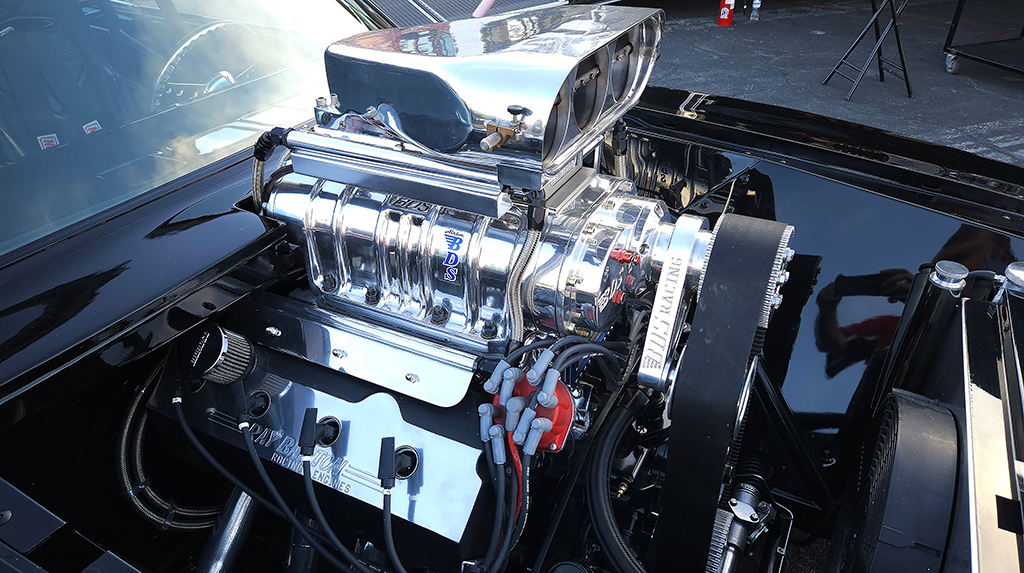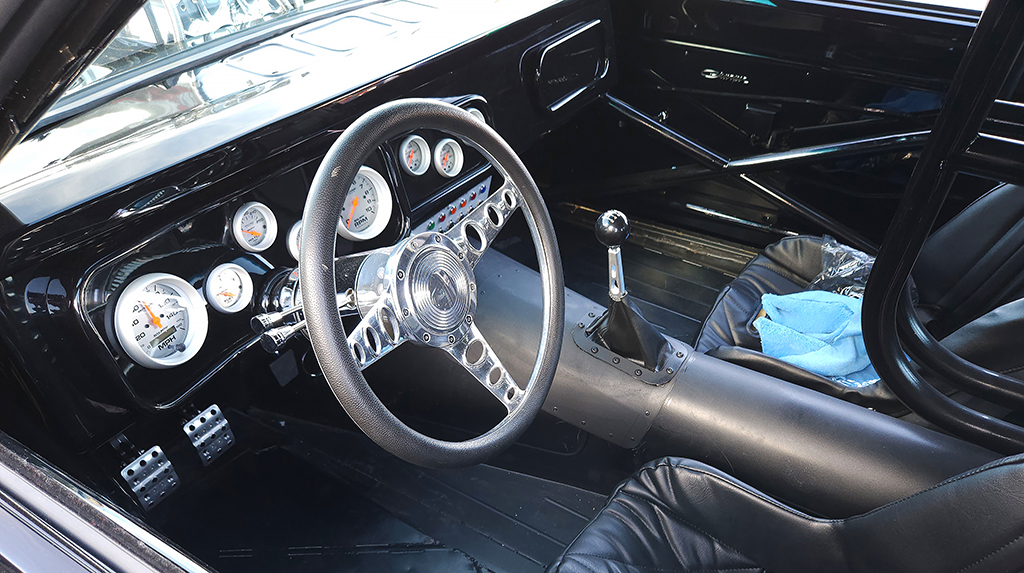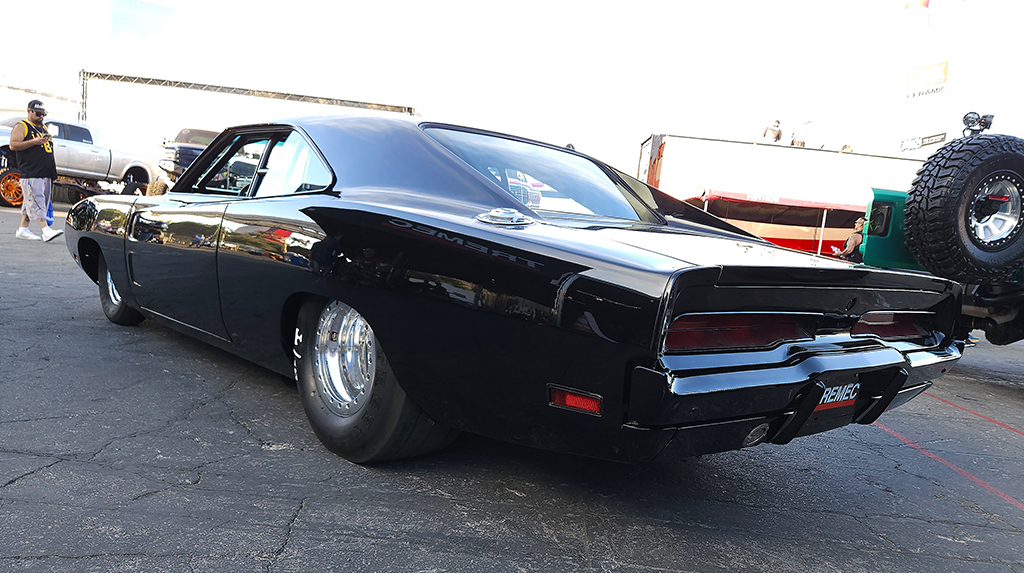 At the TREMEC outdoor display show attendees were wowed by a 1970 Dodge Charger and its menacing, massive blower rising from the engine compartment like a dragon about to snort fire upon the peasants. The 572 Hemi with the 8-71 blower is backed by a TREMEC Magnum 6-speed transmission. Watch for more on the TREMEC Blog about this monster!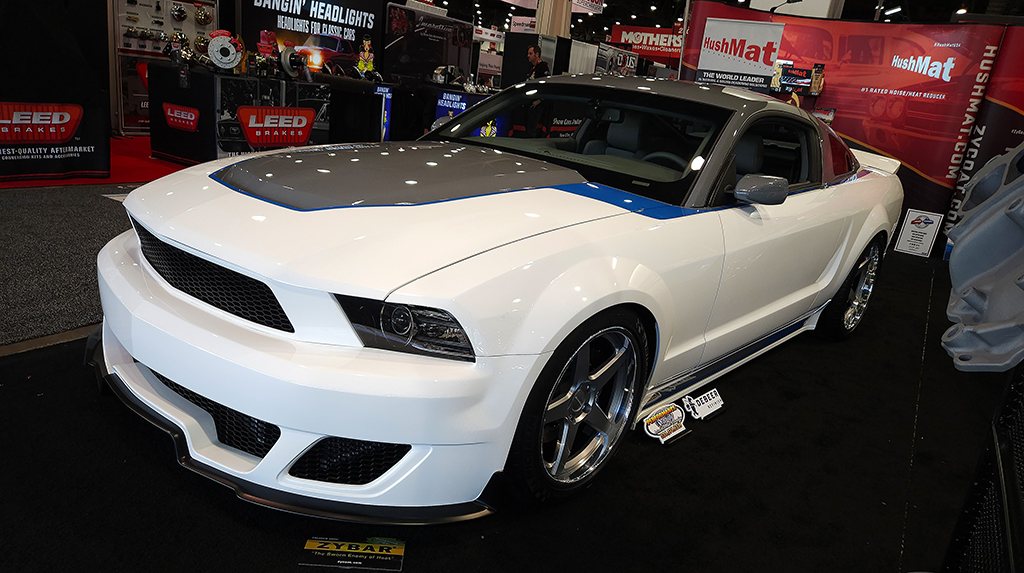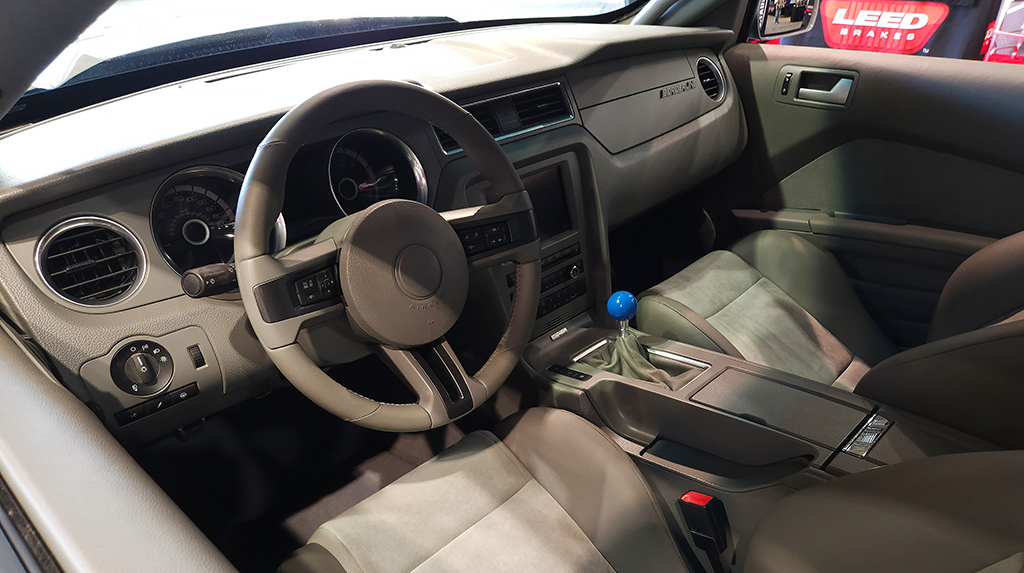 The info board for this car named Borderline proclaimed, "Most highly modified S197 Mustang in the world," making quite the bold statement. It features an S197 GT500 drivetrain transplant including the TREMEC TR-6060 6-speed; parts from 1968, 2008, 2010 and 2020 Mustangs and front to rear suspension upgrades. It is widened 4-inches along with a slew of other modifications.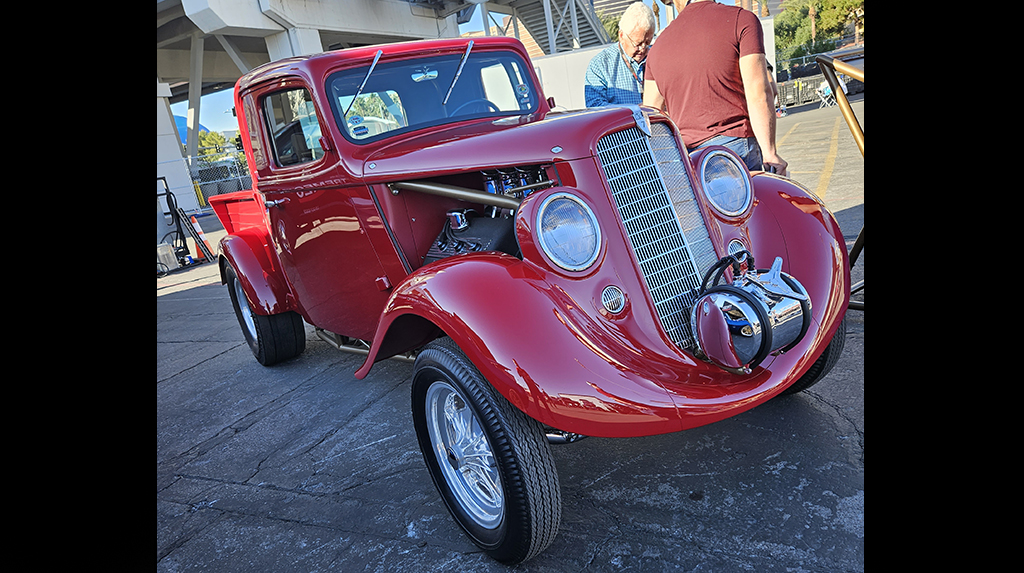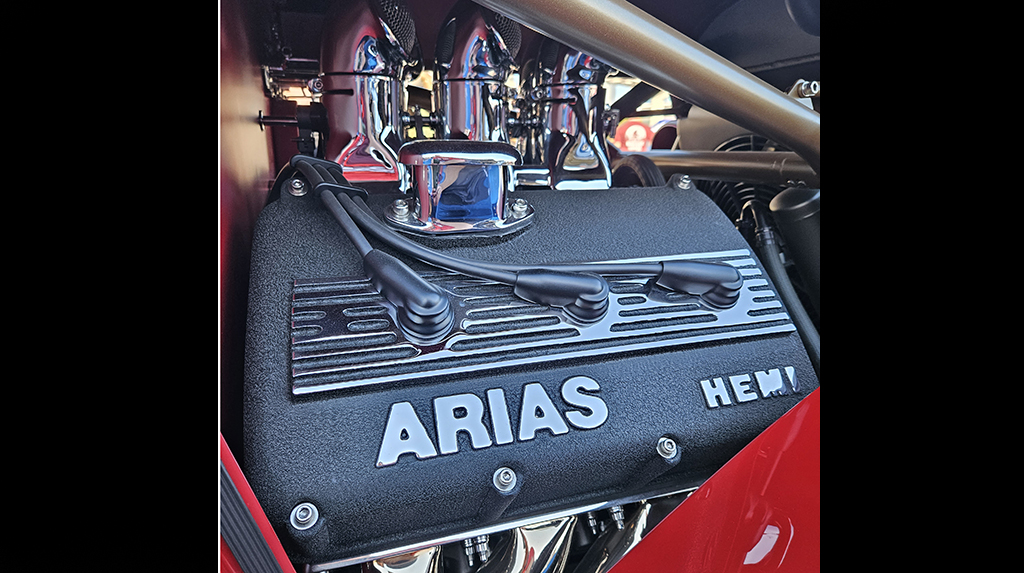 A 1936 Willys truck is rare enough by itself. But throw in an Arias-built V6 Hemi backed by a TREMEC TKX 5-speed and you get something you're likely to only see once in a lifetime. This had visitors to the TREMEC outdoor display doing double- and triple-takes wondering if the Arias valve covers were a ruse covering up something different. Then they got to view the Willys' coffee-table quality build book that showed every step of the truck's creation.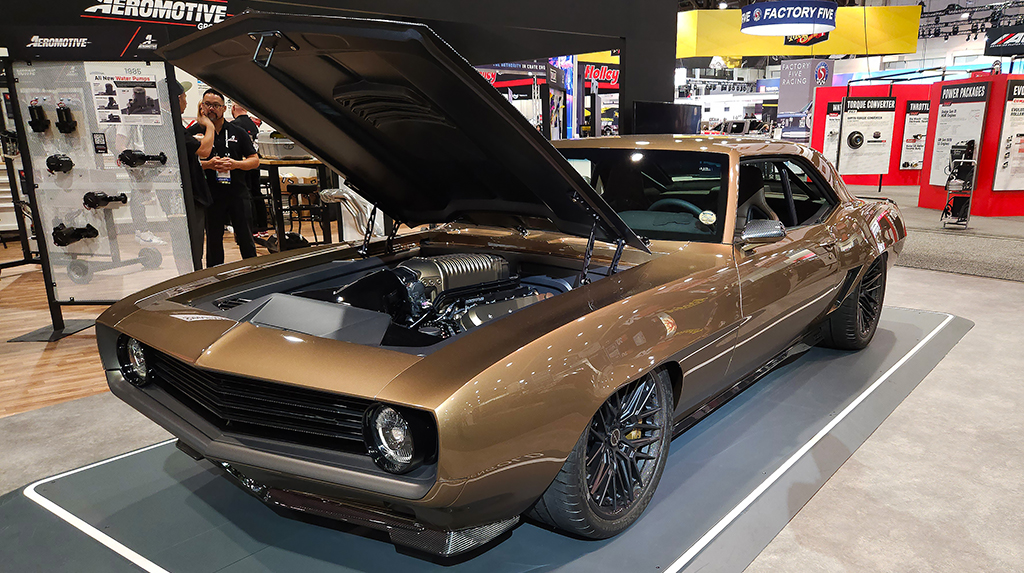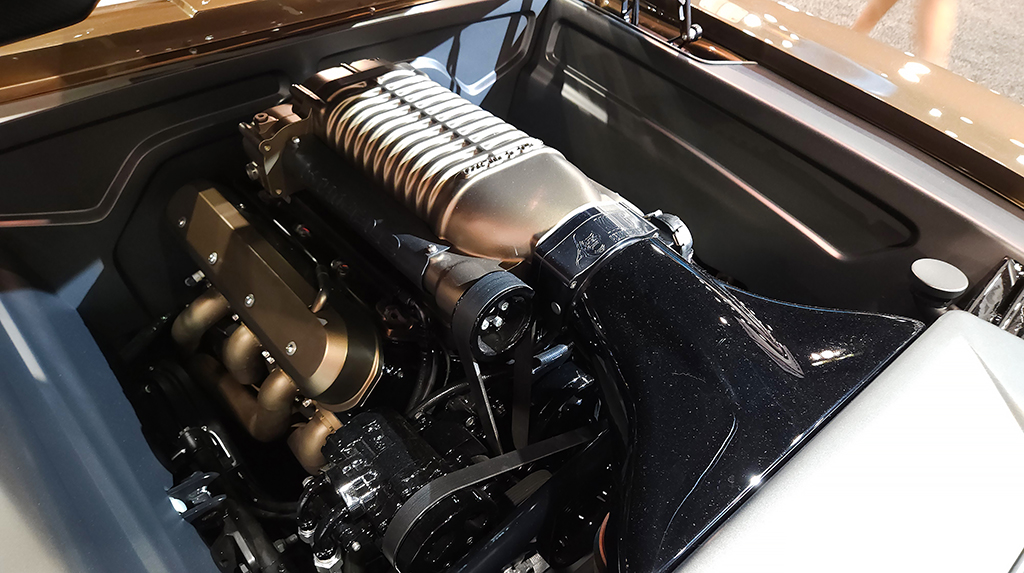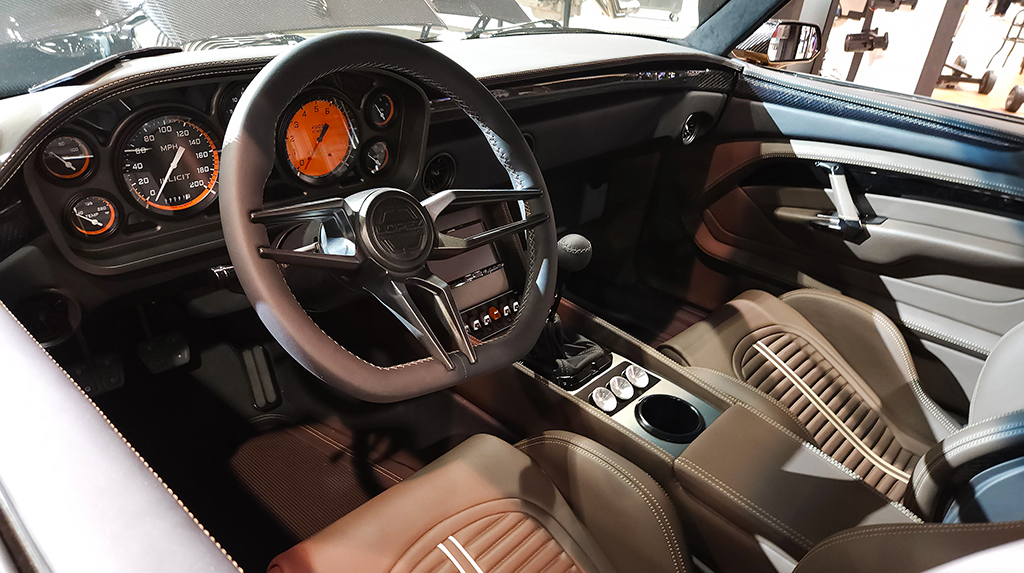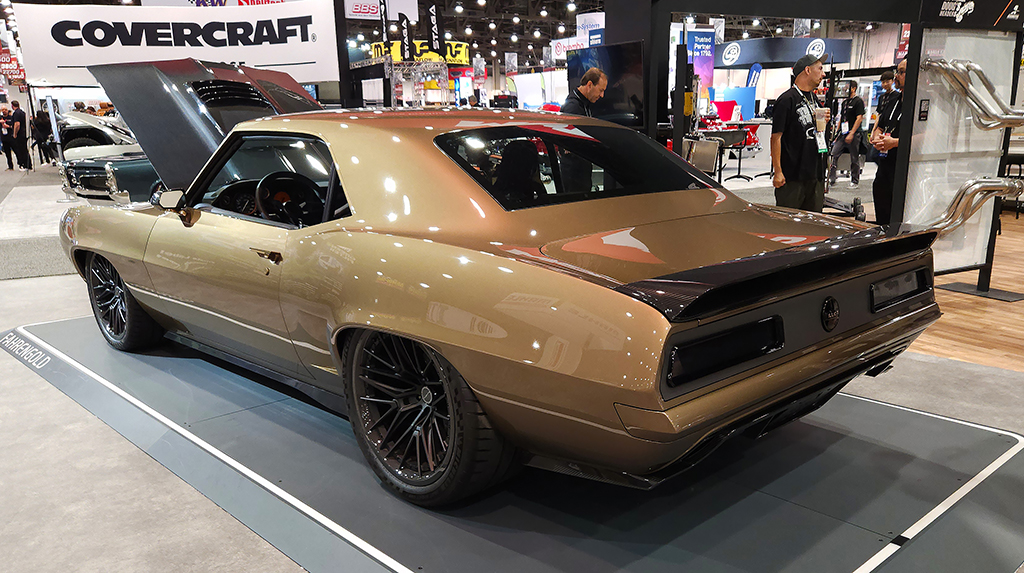 It wouldn't be a SEMA Show without some TREMEC-equipped 1969 Camaros! This one was designed by Sean Smith and built by Lopez Performance.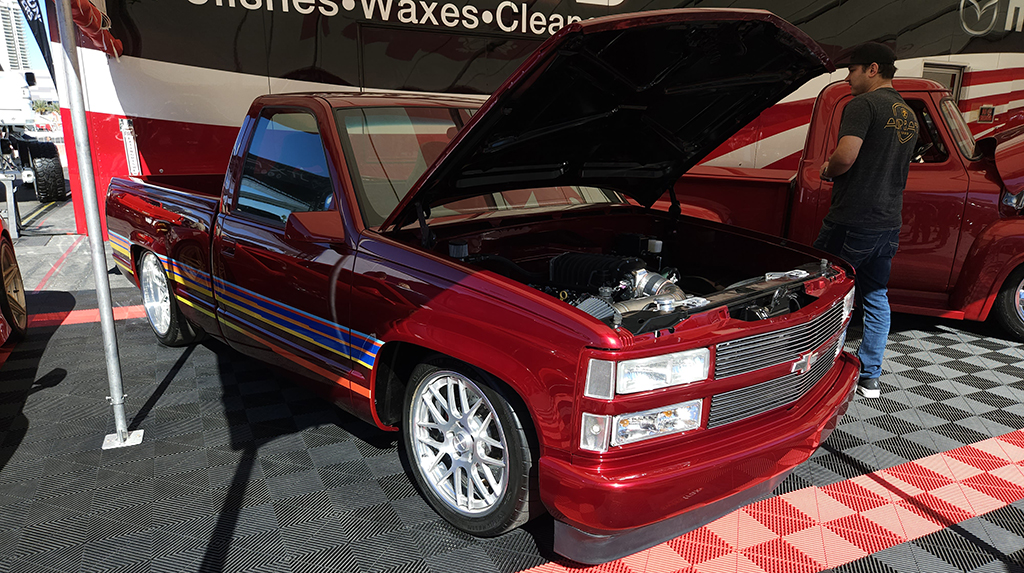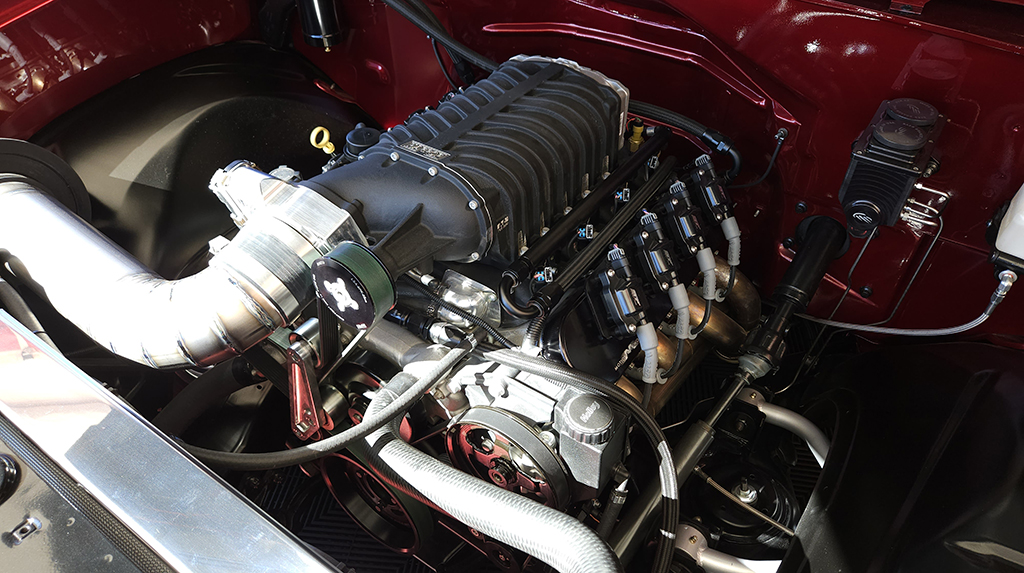 This stunning GMT400 Chevy truck on display at the Mothers trailer features a TREMEC Magnum 6-speed transmission supplied Elite Distributor American Powertrain. The 1988-1998 Chevy/GMC truck market has exploded, giving us builds like this which no one thought would happen just a few years ago. And you should've heard the rumbling awesomeness that LS broadcast across the silver lot when it fired up!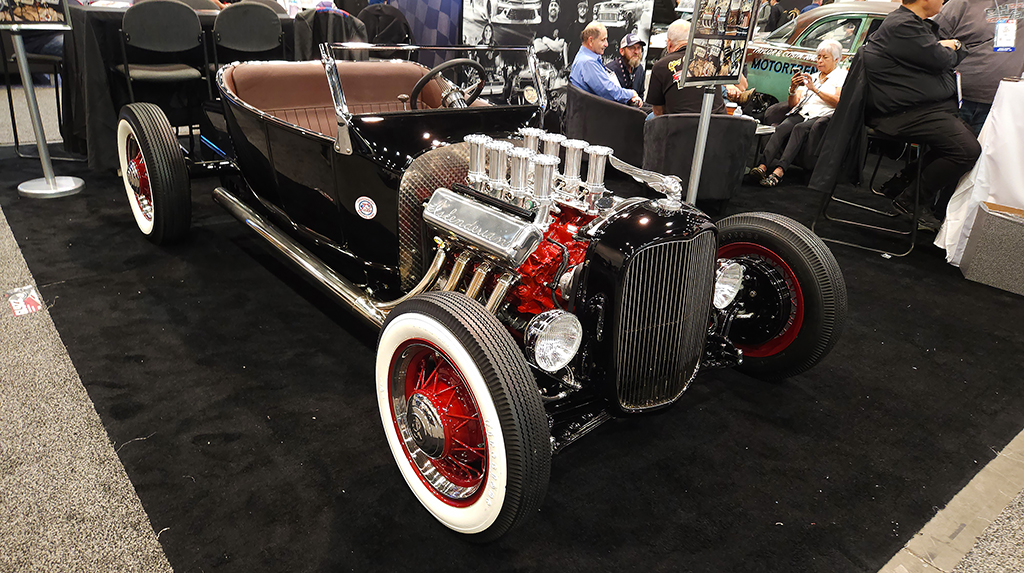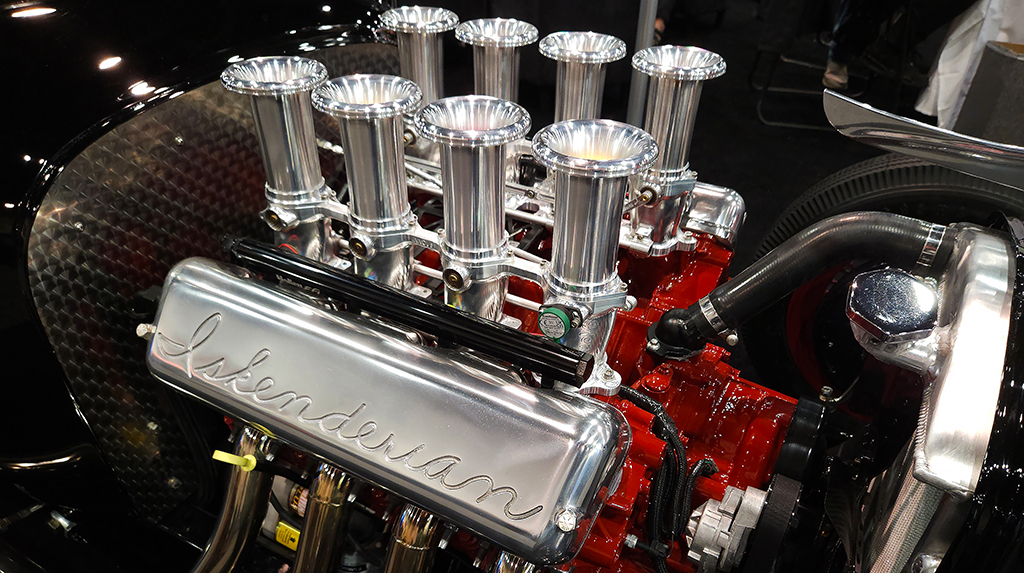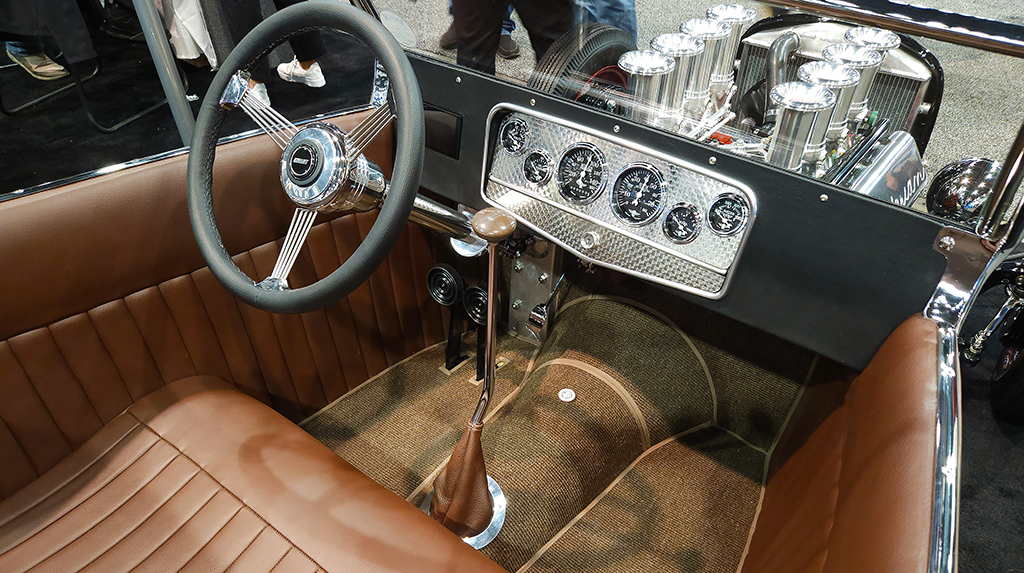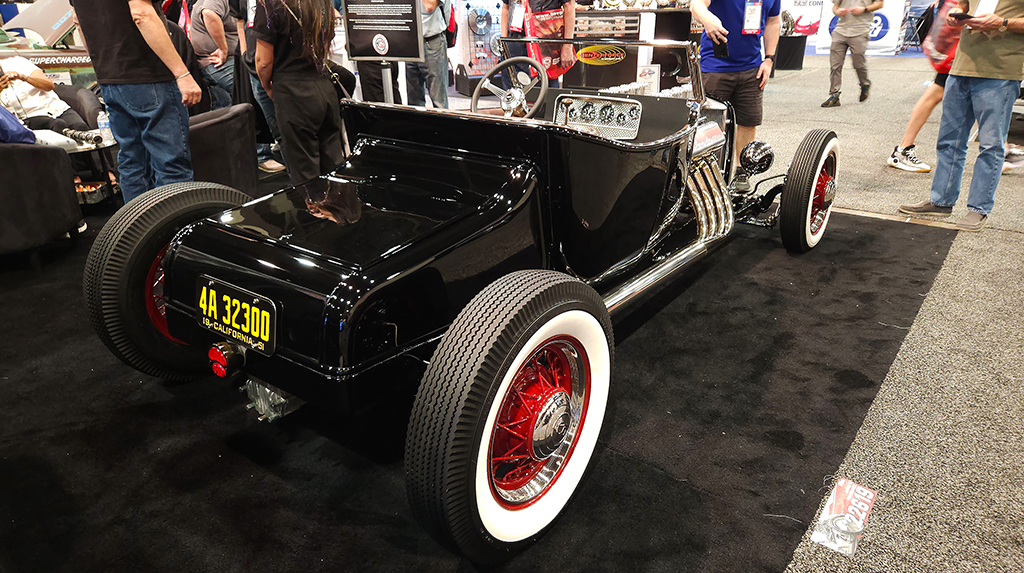 One of the coolest builds in the whole SEMA Show was this 1923 Model-T based tribute to the original hot rod built by Isky Cams founder Ed Iskenderian. In front of its TKX 5-speed transmission is a Ford Godzilla 7.3 V8 featuring special custom adapters to mount the special valvecovers made to look like the covers on the original hot rod's engine.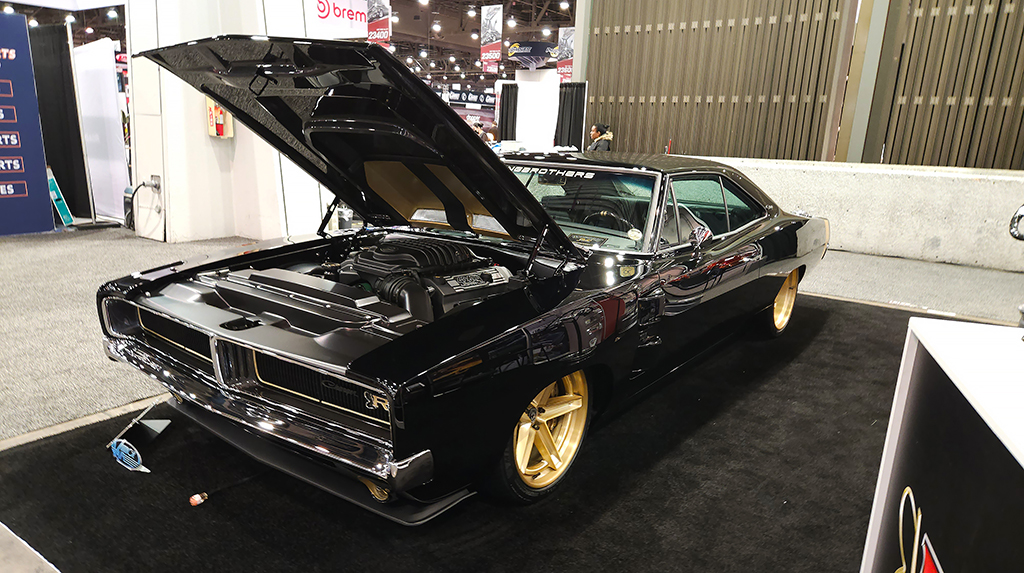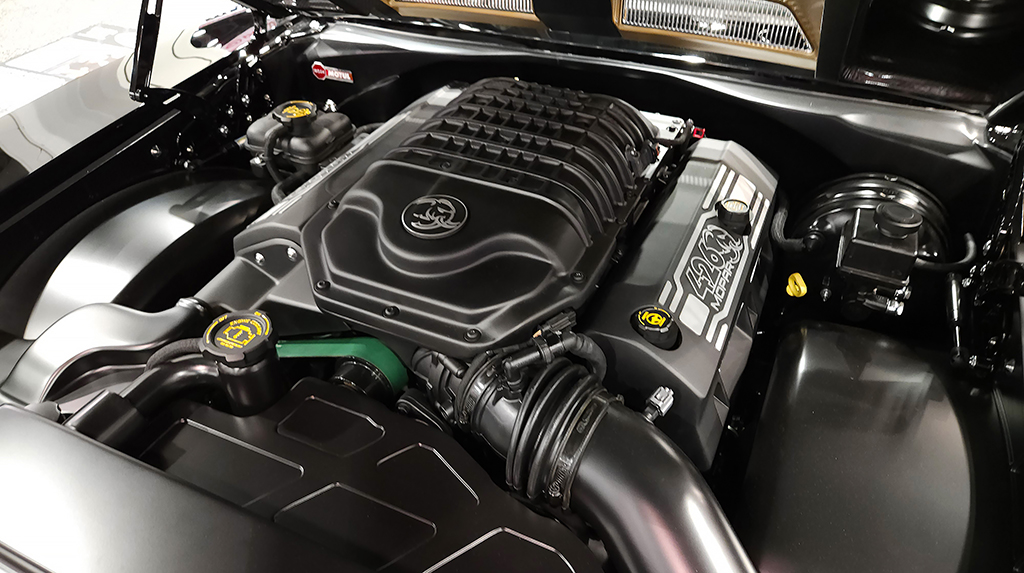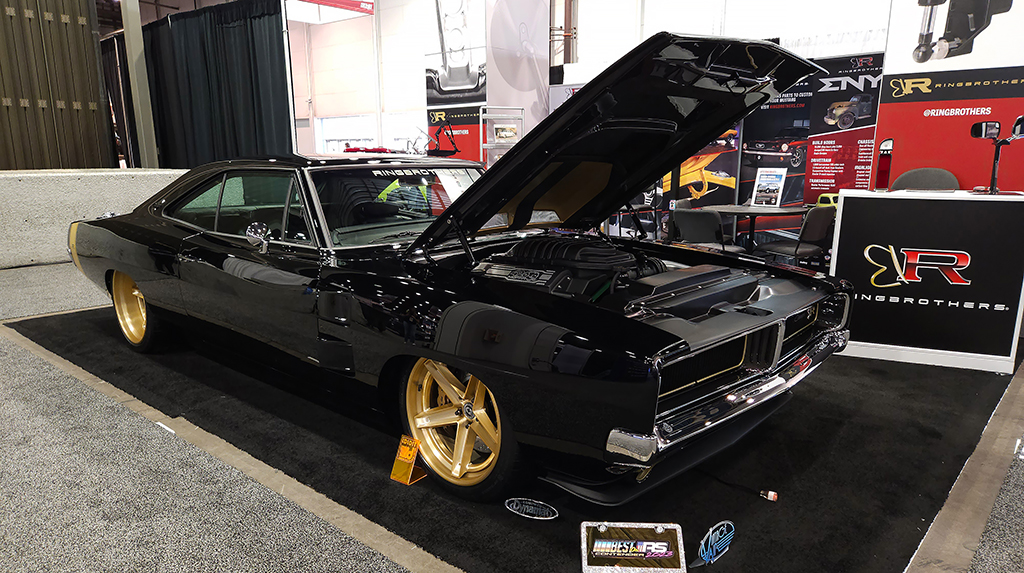 If you see the name Ringbrothers on something you know it's going to be amazing. Named Tusk, this 1969 Charger keeps you looking over it multiple times and finding something new you didn't notice. Its Magnum 6-speed transmission is bolted to a Mopar Helephant crate engine that pushed the handling capabilities of Tusk's Roadster Shop Fast Track chassis to the limit.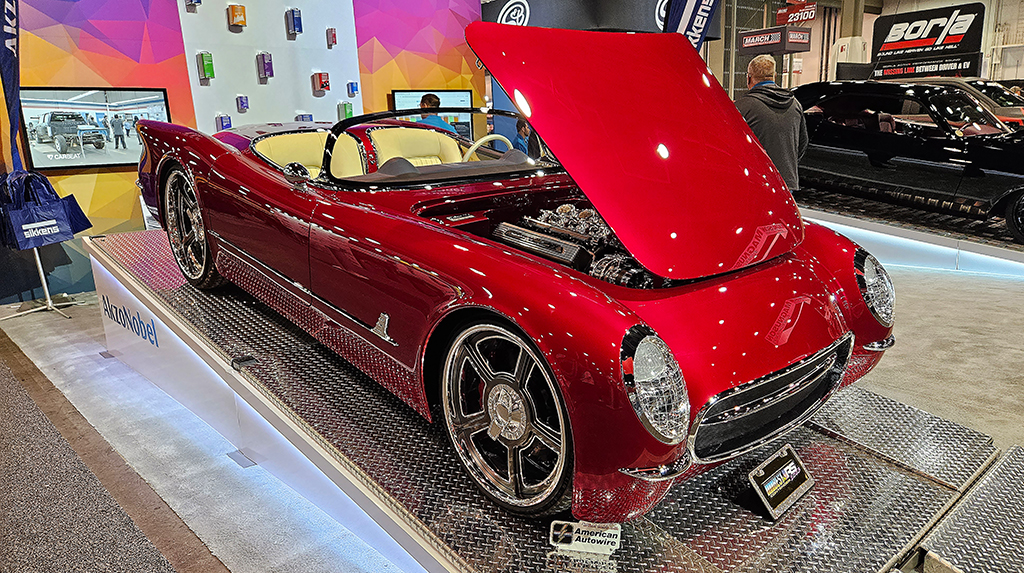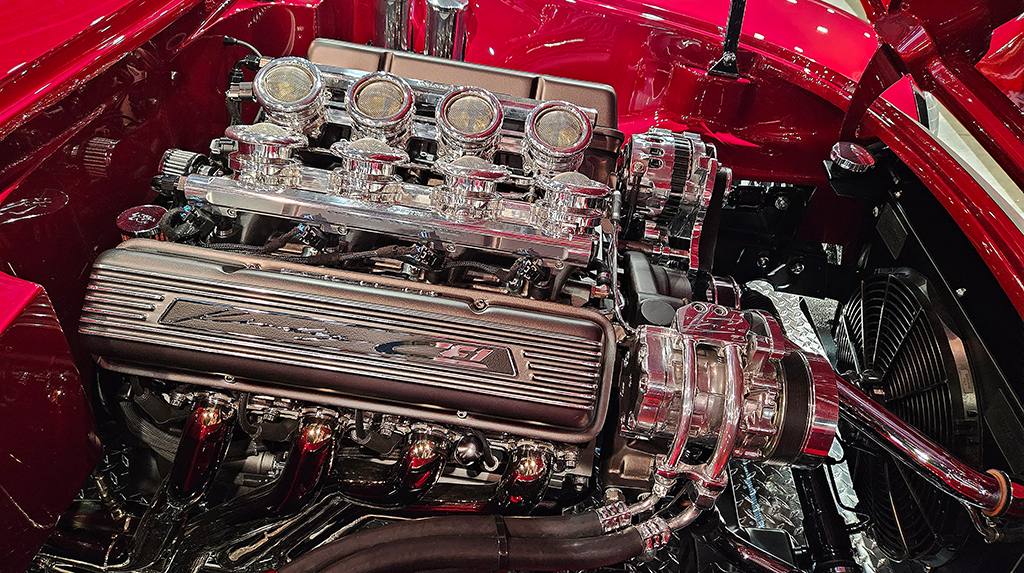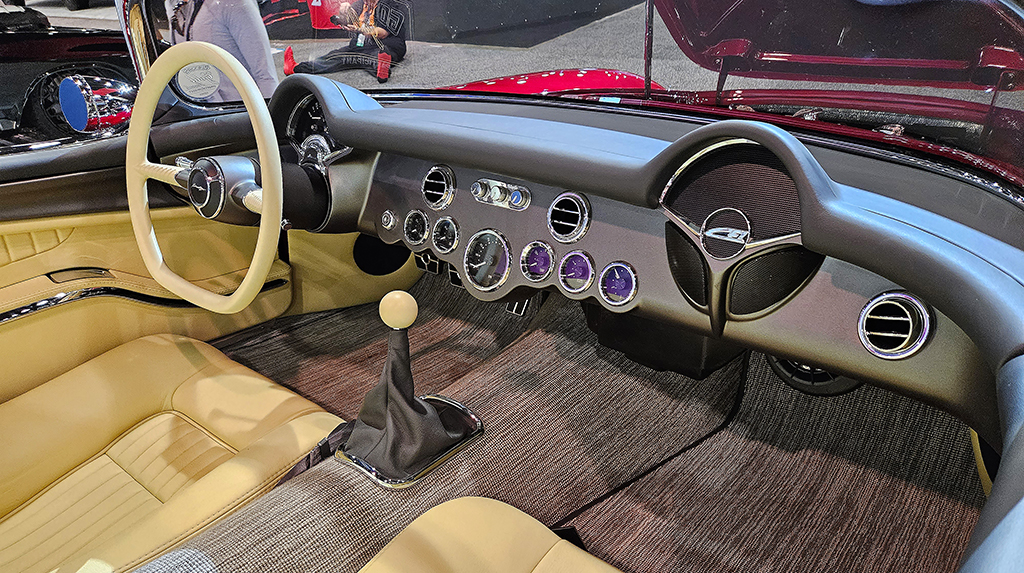 The number 11 Kindig It Design CF1 Corvette roadster was on display in the AkzoNobel booth at SEMA. It uses an all-new carbon fiber body patterned after the 1953-1955 Corvette, with a Lingenfelter-built LS7 in front of its TREMEC Magnum 6-speed transmission.