Excitement is already building for the June 10-13 NMRA Ford Performance Nationals at Summit Motorsports Park in Norwalk, Ohio. It's the first time in years the NMRA has hosted an event at this iconic dragstrip. Even more exciting is that the TREMEC Stick Shift Shootout will be part of the action here for the first time ever.
"When the NMRA announced an event at Summit Motorsports Park for 2021, so close to TREMEC headquarters, we knew it was the right time to add a third Stick Shift Shootout," explained TREMEC's Mike Kidd. "TREMEC continues to enjoy working with the NMRA as part of the True Street Class. True Street has a unique kind of excitement, and we love seeing all the stick-equipped racers fighting to qualify for the Shootout."
The True Street class is the biggest and most popular racing class in the NMRA. Open to any Ford-powered vehicle, participants must drive a 30-mile street cruise, then return to the track for a 30-minute cooldown, during which time hoods must remain closed and the only work allowed involves adjusting tire pressure and opening nitrous bottles if a vehicle is so equipped. Then each car makes three quarter-mile passes down the dragstrip to build a three-run average that is the racer's official e.t. You can read all the rules and details for the class on the NMRA website.
"NMRA is excited to return to Summit Motorsports Park in Norwalk with special events within the overall race, including the TREMEC Stick Shift Shootout," said NMRA Co-Founder, Steve Wolcott. "For the first time, the TREMEC Stick Shift Shootout will include the quickest manually shifted Mustangs and Fords on the planet coming from the two separate True Street categories. Participants from the new All-Female True Street and traditional True Street classes will be eligible to compete in the TREMEC Stick Shift Shootout. We can't wait to see the amazing manual-transmission action that's part of NMRA's triumphant return to Ohio."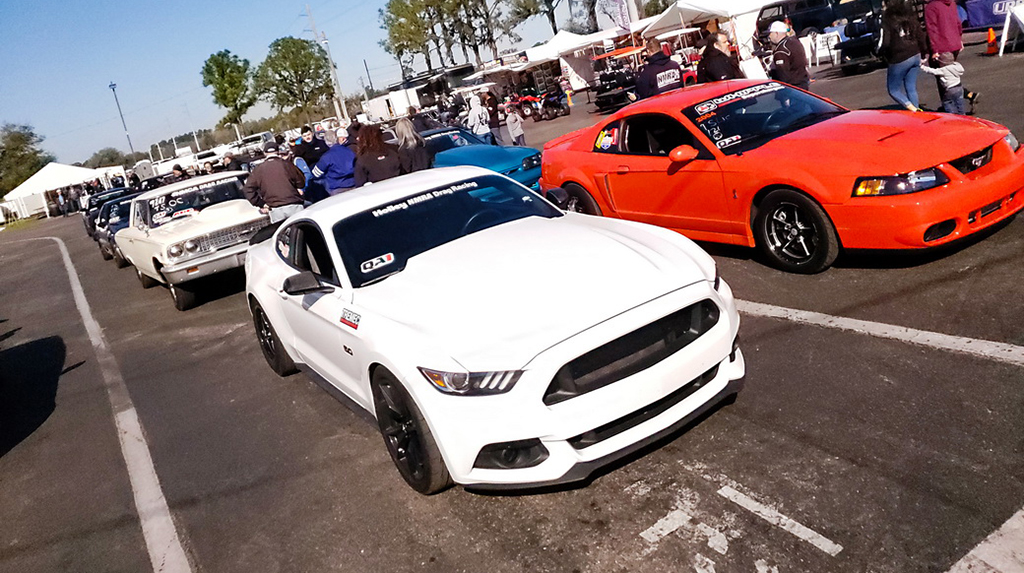 The top 8 competitors at the Norwalk TREMEC Stick Shift Shootout will receive a swag bag filled with event-themed TREMEC gear, and McLeod Racing will award an RXT twin-disc clutch with flywheel worth approximately $1,300 to the winner and a $500 product certificate to the runner-up.
In addition to coverage of the race and the TREMEC Stick Shift Shootout in the pages of Fastest Street Car Magazine, there will be an event recap right here on the TREMEC Blog along with a feature on the winner of the TREMEC Stick Shift Shootout.