We talk a lot about what a great swap a TREMEC transmission is for your car, but did you know that many of the top American performance cars roll out of the factory with one of our transmissions? This isn't a new prospect – we've been designing and manufacturing transmissions since we got into the business in 1964.
Today – and as it's been for a number of years – you can shift a TREMEC transmission in 2020 models from Dodge, Ford, and Chevy. TREMEC gearboxes are even being engineered for super-quick shifting at the track and on the street via computer-controlled synchronization, such as our double-clutch transmission (DCT).
Here's a look at which 2020 performance cars have a TREMEC transmission as factory equipment as well as what's new about them for the new year of high-performance driving.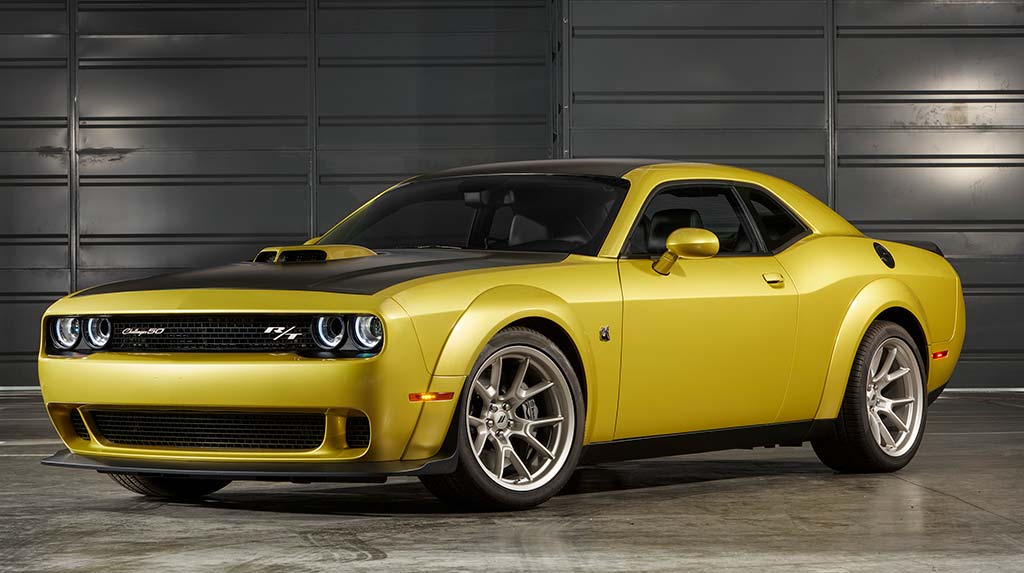 The Dodge Challenger has the TREMEC TR-6060 6-speed manual as the standard transmission in the R/T, R/T Scat Pack and SRT Hellcat models. If you like details, the only difference is that the Hellcat uses the TR-6060 with a ZF-Sachs 258mm twin-disc clutch while the R/T and R/T Scat Pack use a 240mm twin-disc clutch. Want to talk horsepower? The supercharged 6.2L Hemi in the SRT Hellcat makes 717 horses, and the high-output version in the SRT Hellcat Redeye makes 797 horsepower. The other Hemi V8s are nothing to sneeze at, though: up to 375 hp for the R/Ts, while the naturally aspirated 392 in the R/T Scat Pack and Scat Pack widebody makes 485 hp. For 2020, there are various new wheels and finishes available, new badging inside and out, and a limited run of 50th Anniversary Editions.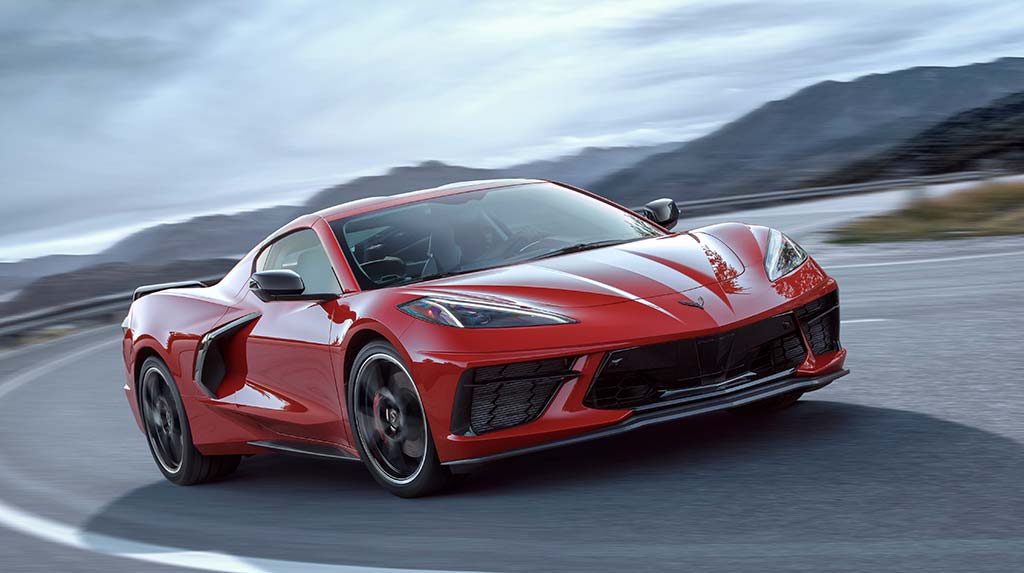 Chevy made major headlines – even beyond the automotive world – by putting the first-ever mid-engine 2020 Corvette Stingray into production. Moving the engine provided better weight distribution, more responsive handling and, when optioned with the Z51 Performance Package, the fastest 0-60 mph time of any Corvette built. The 6.2L V8 LT2 makes up to 495 horsepower and 470 lb-ft of torque, and the next-gen small-block is paired with our first 8-speed TR-9080 DCT, which we're proud to say has a design that is uniquely TREMEC. The car really is an engineering and performance machine, stuffed with technological firsts and having a stealthy, sleek appearance, too.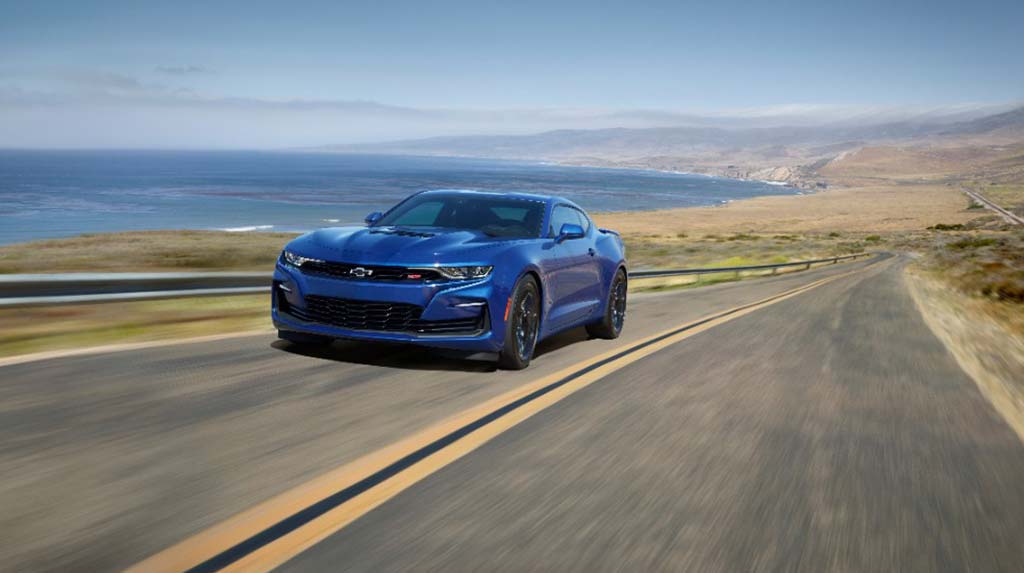 Sometimes it's mindboggling to think that the performance car Chevy introduced in 1967 is still around in 2020. The LT1 and SS both have the TREMEC TR-6060 6-speed manual transmission with Active Rev Matching as standard equipment, coupled with the mighty 6.2L LT1 V8 for 455 horsepower and 455 lb-ft of torque. In 2020, the SS got some minor tweaks to its front end styling, so you might notice the Bow-Tie emblem has been repositioned. In fact, improvements for the 2020 Camaro SS and LT1 are mainly about enhancements for looking more performance oriented: an available red interior trim kit and red seatbelts, optional alloy sport pedals, and red or orange brake calipers can be had, as can new 20-inch forged-aluminum wheels.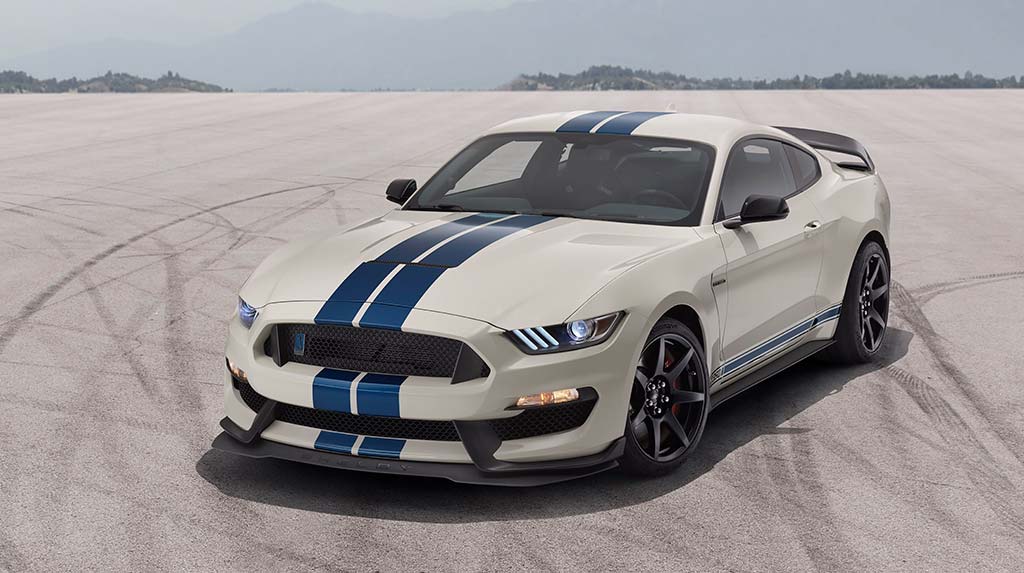 In Ford Mustang Shelby GT350 and GT350R land, there's a TREMEC TR-3160 6-speed manual working with the 5.0L V8 for 526 horsepower and 429 lb-ft of torque. The 2020 GT350R borrows elements from the GT500 and its steering was improved for precise handling. Ford also made great efforts to reduce the car's weight. If you're considering buying one, check out the Heritage Edition Package (shown) that's available for both the GT350 and GT350R. It has throwback Wimbledon White paint and Guardsman Blue racing stripes, just like the 1965 GT350 competition car from Carroll Shelby.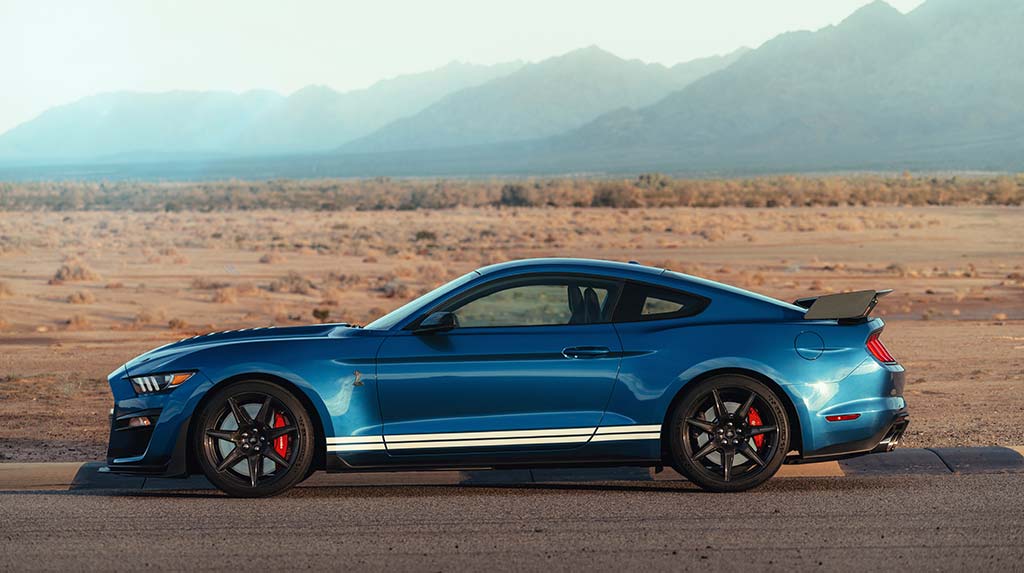 What's there to say about the Ford Mustang Shelby GT500 except that it is the most potent street-legal Ford ever made? Well, we can say that we're proud that our 7-speed transmission, the TREMEC TR-9070 DCT, is the only transmission available in this all-new version of the model. The transmission is matched to a brand-new 5.2L supercharged V8 worth 760 horsepower and 625 lb-ft of torque. It's clear that high-performance was engineered into every aspect of the GT500, including a tuned chassis and track-developed suspension. Be sure to investigate the Carbon Fiber Track Package (shown). As the name suggests, you'll get a carbon-fiber theme, including wheels and wing. It also has the rear seat deleted.