While many people get excited for the fall because of sports and relief from summer heat, anyone who likes drag racing and shifting their own gears knows that fall means that the final TREMEC Stick Shift Shootout of 2022 is almost here!
Taking place at the historic Beech Bend Raceway in Bowling Green, Kentucky, the TREMEC Stick Shift Shootout during the NMRA World Finals and Holley Intergalactic Ford Festival. The eight quickest manual transmission cars from the NMRA's True Street class qualify for the Stick Shift Shootout. Only H-pattern shifted cars are allowed, and entrants are selected based on their three-run True Street elapsed time average. After the first eight, the next two quickest stick-shift cars in the field are chosen as alternates in case any of the selected racers can't make the call for eliminations for Sunday's event.
For anyone not familiar, the NMRA True Street class is open to anyone with a Ford-powered and Ford-bodied car or truck that is street legal. There is no limit on power adders, horsepower or tire size. All entries must be registered and insured, and drivers have must have a current driver's license. All vehicles must meet the safety requirements mandated by their speed and elapsed time capability. True Street runs are held on Saturday of the event, starting with a 30-mile cruise on a pre-determined route on local roads to verify a vehicle is truly street-worthy. The cruise begins and ends at the racetrack.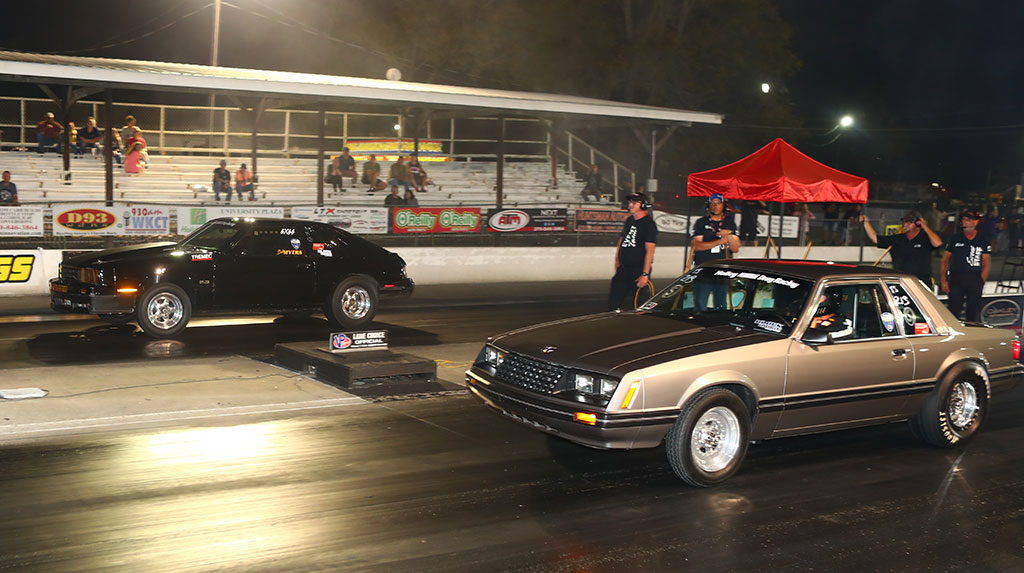 Upon return to the track, all cars that successfully completed the 30-mile cruise will be lined up in the staging lanes and given a 30-minute cool-down period. During this time drivers can adjust tire pressure, turn on nitrous, and fill intercooler tanks. Hoods cannot be opened, nor can any tuning be done via laptop or programmer. Doing either will result in disqualification from True Street.
Following the cool-down, each vehicle will make three passes back-to-back to build their elapsed time (E/T) average. During runs there will be no eliminations and reaction time will not be a factor. Once all cars have done their three runs, results will be tabulated and winners for the 9-, 10-, 11-, 12-, 13-, 14-, and 15-second E/T classes. Results and awards will be given out at the TREMEC Racer Appreciation party taking place the same evening after runs are completed. Once the class winners are announced, the participants for the TREMEC Stick Shift Shootout will be named for Sunday's eliminations.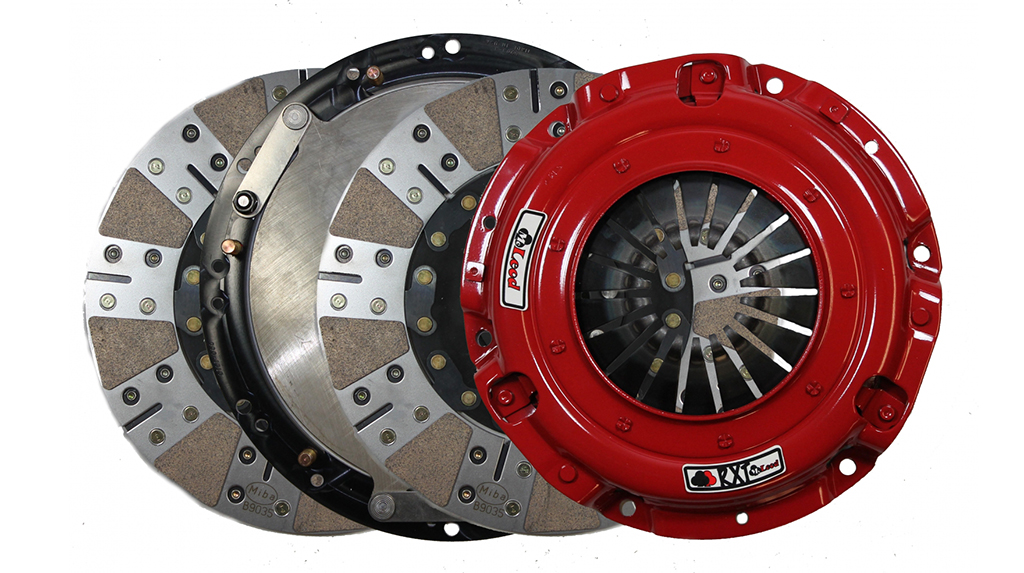 TREMEC Stick Shift Shootout eliminations use a staggered-start based on the average E/T of the two cars facing off. The winner of the shootout will receive a McLeod Racing RXT twin-disc clutch with flywheel package. The shootout runner-up earns a $500 McLeod Racing gift certificate good towards any McLeod Racing product.
"Despite the sudden schedule change due to the threat of weather, last year's Bowling Green TREMEC Stick Shift Shootout was a huge success," explains NMRA Co-Founder and President/CEO of the NMRA Steve Wolcott "We had multiple surprises and great racing action that kept everyone guessing who the winner would be till the final elimination. The support of TREMEC and TREMEC's Aftermarket Business Manager Mike Kidd was a huge help in everything going smoothly, along with TREMEC's regular continued support of the NMRA. No doubt the final TREMEC Stick Shift Shootout of 2022 will keep fans and racers entertained alike, plus leaving us excited for the first shootout of the 2023 NMRA racing season."