2023 marks the 25th anniversary for the National Mustang Racing Association (NMRA). The year was 1999, and the Mustang performance and racing world was like the Wild West. Multiple series were popping up as popularity surged for both the new Mustang and the not-so-old Fox Body Mustang. The spectator parking would be as full of Mustangs as the racer pits, and events were as fun as rock concerts. It was this fertile ground that Co-Founder of the NMRA Steve Wolcott got together with the right backers to start what would become king of Mustang drag racing events. TREMEC was there from the beginning to support the series and TREMEC-equipped racers as they grew a whole new segment of stick shift drag racing.
With the NMRA's 25th Anniversary Ford Homecoming event coming to Summit Motorsports Park June 9-11, 2023, we wanted to sit down with the always in-motion co-founder of the NMRA and ask him five questions looking back at the series' past along with its future.
When you held the first NMRA event 25 years ago, did you ever see it growing into the massive success and following it has today?
Back in 1999 the popularity of the Ford mustang was unlike any other vehicle platform. We had a feeling we were onto something special, but I honestly did not envision 25 years later that the NMRA would be the #1 all-Ford motorsport show in the U.S. It just goes to show you the huge popularity of the Ford mustang platform as well as all other Blue Oval products. It's exciting to see people enjoying Ford performance with their families and friends and knowing that they're building memories that will last forever.
TREMEC has been a proud supporter of the NMRA since its inception. What changes have you noticed the most when it comes to stick-shift drag racing in the last 25 years? Stick shift drag racing is as popular today as it was back in 1999. The biggest difference is the quality of manual transmissions, especially those produced by TREMEC, has improved exponentially and the power and performance they can handle is insane. Every TREMEC Stick Shift Shootout we produce further demonstrates the performance capabilities of these transmissions and the extreme levels our racers can expose them to.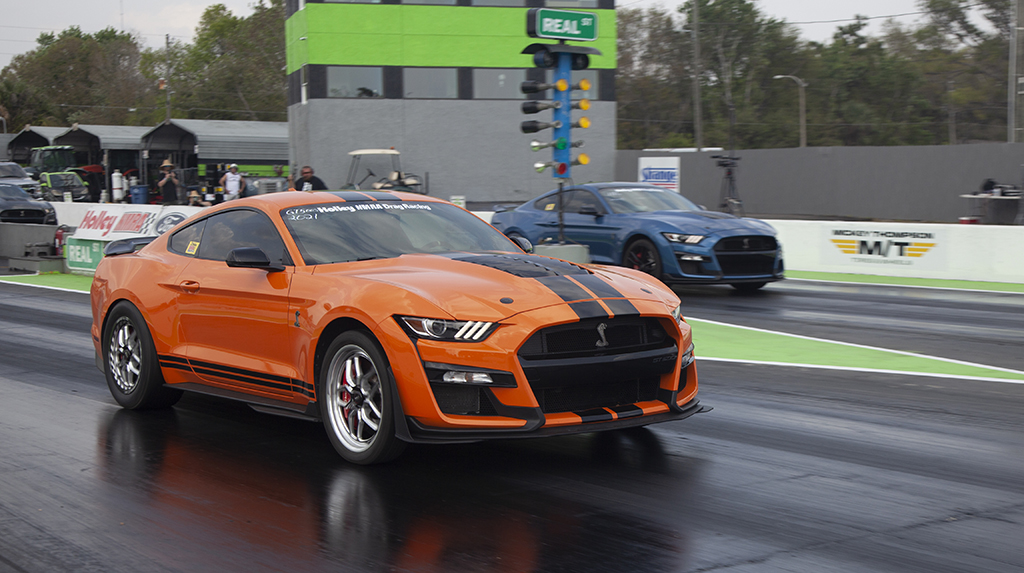 For the 25th Anniversary Ford Homecoming event, there will be a 2020-up GT500 shootout pitting TREMEC TR-9070 DCT-equipped cars against each other for quarter-mile supremacy.
This year, the NMRA will see the fourth new generation of the Ford Mustang go into production since the series started. What's your favorite generation of Mustang to see at NMRA events? That's a very difficult question to answer. I personally own a 2018 Ford Mustang GT which I love, but I also have an affinity for the Fox Body platform because I used to own a 1985 and Fox Body Mustangs were so prevalent the early days of NMRA racing. I have a feeling the next generation of Ford Mustang will make me want to have an interesting conversation with my wife.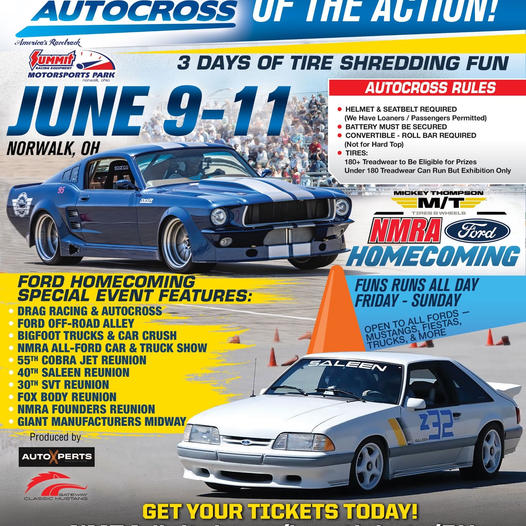 What's your favorite TREMEC-related NMRA memory?
Fast forward from 1999 to 2023 and TREMEC is prevalent in all sorts of markets from Ford drag racing to autocross to Goodguys car events where enthusiasts are swapping TREMEC transmissions into old school muscle cars. Back in the day, NMRA offered TREMEC a unique opportunity to develop relationships with racers and performance retailers. I can't help but smile when I think of the early days when the TREMEC team coming to an NMRA event in a rented U-Haul and setting up a pop-up tent display…oh how things have changed!
If you were to add another NMRA event, where do you think it would be?
NMRA's very first event was the Ford Motorsport Nationals at Maple Grove Raceway in Mohnton (Reading), PA. I have great memories of our times at Maple Grove and would love to get back to the Northeast at some point.